Questions?

We Answer The Phone!

Telephone Us Now!

1-844-449-0444
1-856-467-2430

Email us now!

All Products - #48 of 67: Previous Next
View: All Products (67) | Liquid Extracts (5) | Oils (including LV) (3) | Pill Blends (2) | Pills (2) | Powder Blends (4) | Powders (4) | Tea Blends (10) | Teas (16) | Creams, Salves and Gels (2)

Sage Leaf (Certified Organic) Tea (Loose)


Used For Centuries For Supporting A Variety of Ailments. *
4 oz


More Photographs below.


| | |
| --- | --- |
| | Traditionally used to help support sore throats, tonsilitis, yeast infections, hair loss, and more. * |


More Info continues below.


Our Price: $13.91 US


Click button to Buy.


Specifications

ZIN Product Number: 518708
Size: 4 oz
Weight: 0.44 lbs (0.20 KG)
Size (inches): 2.56" X 4.72" X 7.87"
Size (cm): 6.5 cm X 12.0 cm X 20.0 cm

Traditional Uses: Sore Throat

Manufacturer: TerraVita

Ingredients: Sage Leaf (Certified Organic)



Description - Research and Analysis

Sage is also known by the names Garden Sage, Red Sage, and Dalmation Sage. Sage is grown extensively in its native Mediterranean region (but now also grows in North America), where it is valued for both its culinary and rejuvenateth benefits. Many Italians eat the leaves with bread and butter as part of a healthy diet. More than 500 species grow around the world. The plant is highly astringent. A member of the mint family, the name Sage is derived from the Latin "salvere," meaning "to be in good health." Growing Sage in a Medieval garden was a sign of prosperity. It was also a sign that if the plant flourished, the woman ruled the house. The parts of this plant used for health benefits are the above ground portions.

Sage has an antispasmodic action which reduces tension in smooth muscle, and it can be used in a steam inhalation for asthma attacks. It is an excellent supportive for helping to remove mucous congestion and for checking or avoiding secondary infection. It may be taken as a carminative to help support griping and other symptoms of indigestion, and is also of value in supporting dysmenorrhea and menstrual irregularity or amenorrhea. Its bitter component stimulates upper digestive secretions, intestinal mobility, bile flow, and pancreatic function, while the volatile oil has a carminative and helping to stimulate effect on the digestion.

The primary chemical constituents of Sage include essential oil (thujone, borneol, cineol, camphor, pinene), bitter principle (picrosalvine), flavonoids, tannin, phenolic acid (rosmarinic, caffeic, labiatic), phytoestrogens, and resin. The thujone has a vermifuge action. There also seems to be a more general relaxant effect, so that the plant is suitable in supporting nervousness, excitability and dizziness. It helps to fortify a generally debilitated nervous system. Sage also deals effectively with throat infections, dental abscesses, infected gums, and mouth ulcers. It can also be applied to external wounds. The essential oil, heated in a vaporizer, will disinfect sick-rooms.

Sage also has an astringent action due to its relatively high tannin content and can be used in supporting infantile diarrhea. Its antiseptic action is of value where there is intestinal infection. Rosmarinic acid contributes to the herb's anti-inflammatory activity. As a gargle, it will aid in supporting laryngitis, pharyngitis, tonsillitis and quinsy. It reduces sweating when taken internally, and may be used to reduce the production of breast milk. Sage tends to have a drying effect, and can even be used to help support excessive saliva production in those with central nervous system disorders Disease. Extracts of Sage have antioxidant properties; they act as a preservative, which probably explains Sage's wide use as a meat seasoning for centuries. Sage can also be used externally as a cosmetic to darken the hair.




User Group Forum
Share your questions and information with the ZooScape community!
Be the first to post!





Directions

Hot tea brewing method: Bring freshly drawn cold water to a rolling boil. Place 1 teaspoon of tea for each cup into the teapot. Pour the boiling water into the pot, cover and let steep for 2-4 minutes. Pour into your cup; add milk and natural sweetener to taste.

Iced tea brewing method: (to make 1 liter/quart): Place 5 teaspoons of tea into a teapot or heat resistant pitcher. Pour 1 1/4 cups of freshly boiled water over the tea itself. Steep for 5 minutes. Quarter fill a serving pitcher with cold water. Pour the tea into the serving pitcher straining the tea. Add ice and top-up with cold water. Garnish and sweeten to taste.




ZooScape Reviews!
Click here to share a review!



Our Price: $13.91 US


Click button to Buy.




People Like You Also Bought...

You may also be interested in:

White Stevia - 85% Steviosides - 250 mg






Be the first
to rate this product!
Awful
Wonderful

1

2

3

4

5




Share This Page!
Did you find this page useful?
Please share this page with your social network!
Twitter


Facebook





Happy Customers

The BEST thing for my allergies
Works great.

-- Rochelle





Potassium Citrate Powder
This is the best potassium I've ever taken. I have to take diuretics for high blood pressure. This f [continues ...]

-- Hannah

Potassium Citrate Powder





Make $1 per sale -
Link to ZooScape.com!
More Photographs - Sage Leaf (Certified Organic) Tea (Loose)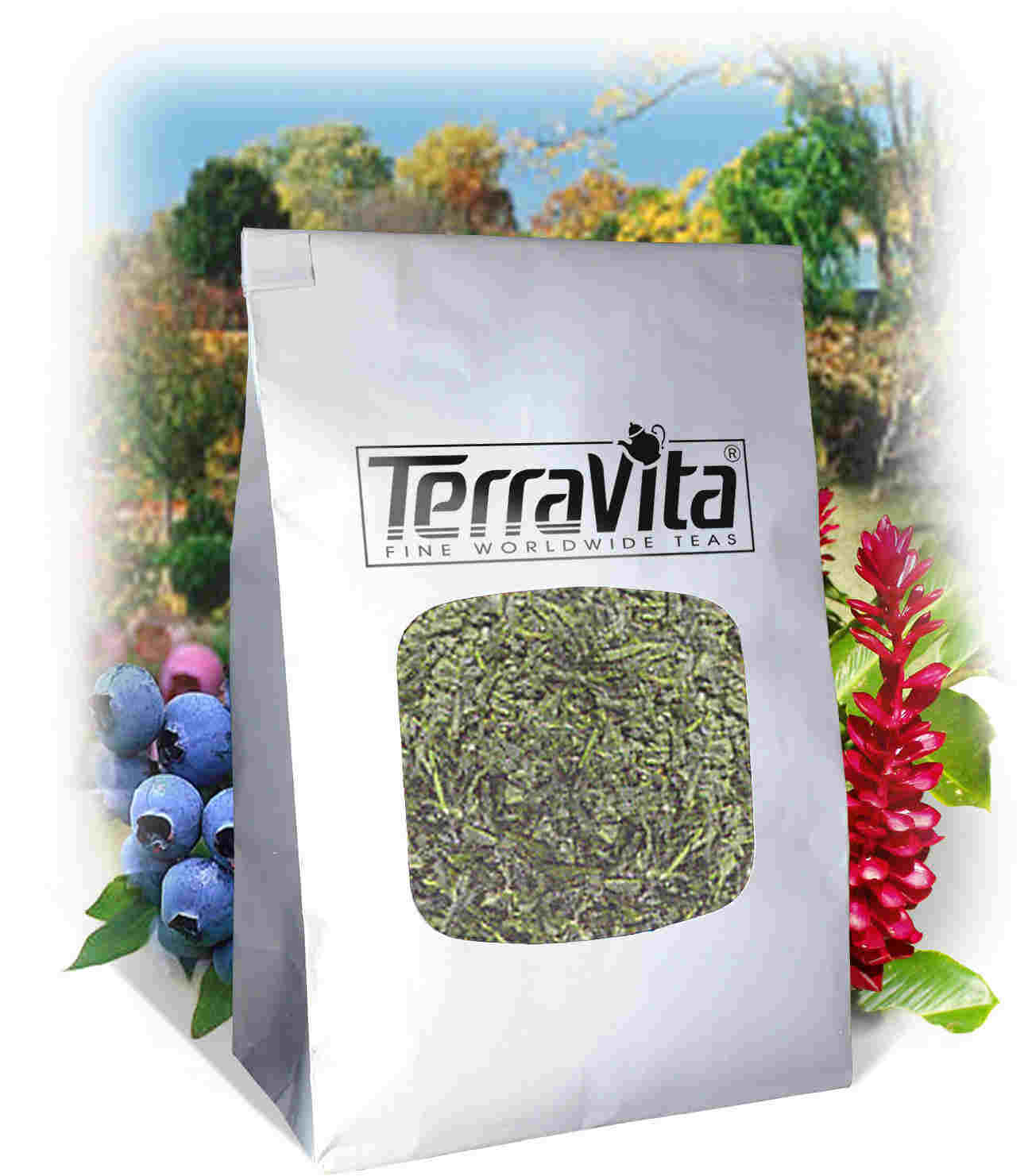 End of More Photographs - Sage Leaf (Certified Organic) Tea (Loose)


* These statements have not been evaluated by the Food and Drug Administration (FDA). Products are intended to support general well being and are not intended to treat, diagnose, mitigate, prevent, or cure any condition or disease. If conditions persist, please seek advice from your medical doctor.
Information provided at ZooScape.com relies partly on Traditional Uses. The essence of the current American rule on Traditional Uses is, as stated by FTC, "Claims based on historical or traditional use should be substantiated by confirming scientific evidence, or should be presented in such a way that consumers understand that the sole basis for the claim is a history of use of the product for a particular purpose."

See: FTC - Dietary Supplements: An Advertising Guide for Industry