Questions?

We Answer The Phone!

Telephone Us Now!

1-844-449-0444
1-856-467-2430

Email us now!

All Products - #18 of 145: Previous Next
View: All Products (145) | Cream, Salve and Gel Blends (2) | Pill Blends (4) | Pills (8) | Powder Blends (8) | Powders (18) | Tea and Coffee Blends (14) | Teas (22) | Creams, Salves and Gels (2)

Cough and Cold Formula Tea - Echinacea, Goldenseal and Thyme


Coughs and Colds Be Gone! *
25 tea bags


More Photographs below.

Echinacea is found in scattered patches in rich prairie soil or sandy soil from Alabama to Texas and northwestward, being most abundant in Kansas and Nebraska.

This herb grows to a height of from 2 to 3 feet, sending up a rather stout, bristly...

More Info continues below.


Our Price: $18.87 US


Click button to Buy.


Specifications

ZIN Product Number: 518586
Size: 25 tea bags
Weight: 0.22 lbs (0.10 KG)
Size (inches): 2.56" X 4.72" X 7.87"
Size (cm): 6.5 cm X 12.0 cm X 20.0 cm

Manufacturer: TerraVita

Ingredients: Echinacea Angustifolia, Goldenseal, Thyme



Description - Research and Analysis

Echinacea is found in scattered patches in rich prairie soil or sandy soil from Alabama to Texas and northwestward, being most abundant in Kansas and Nebraska.

This herb grows to a height of from 2 to 3 feet, sending up a rather stout, bristly haired stem bearing thick hairy leaves from 3 to 8 inches long. The flowers, which appear from July to October, vary in color from whitish rose to pale purple. The flower heads are ornamental and consist of ray and disk flowers. The brown fruit ing heads, which develop after the flowers, are conical, stiff, and chaffy. The plant has a thick, blackish root.

Most of the actions of Echinacea can all be related to proper immune system functioning. In times of stress, in harsh environments or seasons, whenever the body is in need of reinforcement, Echinacea may supply the boost required to maintain the lines of resistance, to mend injured tissue, and to help stimulate healthy body functioning. The common cold, gastroenteritis, mild to moderate infections of all kinds are still fair game for the use of Echinacea, but the main use of the plant is to boost the immune system.

Echinacea is a traditional herbal health used to help support sore throats due to colds. The health properties of this popular herb was originally discovered by the Native Indian many years ago. The two most potent species of this plant include Echinacea angustifolia and Echinacea purpurea. In all studies, Echinacea has no known toxicities, however, individuals with auto-immune issues (ie. immunity deficiency, etc.) are cautioned not to use Echinacea unless directed by a physician due to its potential immune-stimulating properties. Also, those with allergies to plants in the sunflower family should avoid taking Echinacea.

Goldenseal is also known by the names Yellow Root, Orange Root, Eye Root, Indian Turmeric, and Jaundice Root. Goldenseal is a native North herb that grows in the Appalachian Mountains and surrounding areas. The Cherokee Indians, who introduced it to early settlers, not only valued the root of this plant for health purposes, but also for its yellow dye which can be used as face paint, clothing dye, insect repellant and as an application to wounds. Once widely available in the wild, the plant has been largely over-harvested, and is now mostly available through commercial cultivation. The genus name, Hydrastis, is from the Greek meaning "water acting," due to the effect Goldenseal has upon mucus membrane secretions. Goldenseal contains calcium, iron, manganese, vitamin A, vitamin C, vitamin E, B-complex, and other nutrients and minerals.

Considered to be a "broad-spectrum" herb, Goldenseal is extremely popular and very much in demand. Goldenseal's numerous uses are attributed to its anti-inflammatory and astringent properties. It soothes irritated mucus membranes aiding the eyes, ears, nose and throat. Taken at the first signs of respiratory problems, coughs or colds, Goldenseal can help avoid further symptoms from developing. It can also be tried to help support fevers, and support congestion and excess mucous. Goldenseal cleanses and promotes healthy glandular functions by increasing bile flow and digestive enzymes, therefore, regulating healthy liver and spleen functions. It also eases inflamed peptic ulcers, aids digestion and regulates constipation.

Goldenseal may be used to help support infections of the bladder and intestines as well. Its properties are largely due to its alkaloids, which include berberine, hydrastine and canadine. Because demand for the herb is high and supplies are low, Goldenseal is one of the most expensive herbs on the market.

Thyme, Thymus vulgaris L. [Fam. Lamiaceae], was traditionally used to help support supporting bronchitis, whooping cough and catarrh (mucous) of the upper respiratory tract. The German Commission E also lists thyme leaves and oil for helping support poor digestion. In European folk tradition, thyme leaf tea can also be tried to help support nervous disorders. Experimentally, oil of thyme lowers arterial pressure, can increase heart rhythms, respiratory volume, lowers blood pressure and alleviates toothaches. The oil is strongly disinfectant, being 25 times stronger than phenol, but, in contrast, it is less injurious to the skin. Because essential oils are very toxic and irritating to the skin when applied directly, it is important to use thyme oil externally only as a wash made from the leaf tea or as part of liniment or massage oil blend. However, pure thyme oil is often used as a natural preservative for health and culinary oil blends, especially for encapsulated fish oil blends because of its antiseptic and antioxidant properties. New studies on a monoterpene found in thyme oil called limonene (found more abundantly in citrus rinds) show that it very effectively helps individuals avoid developing abnormal growths on their skin (when taken internally). Limonene also has demonstrated reduction efficacy in preclinical models of breast and colon abnormal growths. Limonene has chemo-reducer activity against rodent mammary, skin, liver, lung and upper stomach abnormal growths. Limonene also has chemotherapeutic activity against rodent mammary and pancreatic abnormal growths and is under evaluation in Phase I clinical trials with humans. Another monoterpene from thyme oil, geraniol, has also been shown to have tremendous activity in combating abnormal growths. Geraniol also has in vivo activity against abnormal white blood cells. Monoterpenes block cholesterol production within the body, which keeps excess estrogen formation and related stimulation of abnormal cell division.




User Group Forum
Share your questions and information with the ZooScape community!
Be the first to post!





Directions

Hot tea brewing method: Bring freshly drawn cold water to a rolling boil. Place 1 tea bag for each cup into the teapot. Pour the boiling water into the pot, cover and let steep for 2-4 minutes. Pour into your cup; add milk and sugar to taste.

Iced tea brewing method: (to make 1 liter/quart): Place 5 tea bags into a teapot or heat resistant pitcher. Pour 1 1/4 cups of freshly boiled water over the tea itself. Steep for 5 minutes. Quarter fill a serving pitcher with cold water. Pour the tea into the serving pitcher straining the tea bags. Add ice and top-up with cold water. Garnish and sweeten to taste.




ZooScape Reviews!
Click here to share a review!



Our Price: $18.87 US


Click button to Buy.




People Like You Also Bought...

You may also be interested in:

Caffeine - 200 mg






Be the first
to rate this product!
Awful
Wonderful

1

2

3

4

5




Share This Page!
Did you find this page useful?
Please share this page with your social network!
Twitter


Google +1

Facebook





Happy Customers

The BEST thing for my allergies
Works great.

-- Rochelle





Potassium Citrate Powder
This is the best potassium I've ever taken. I have to take diuretics for high blood pressure. This f [continues ...]

-- Hannah

Potassium Citrate Powder






Make $1 per sale -
Link to ZooScape.com!
More Photographs - Cough and Cold Formula Tea - Echinacea, Goldenseal and Thyme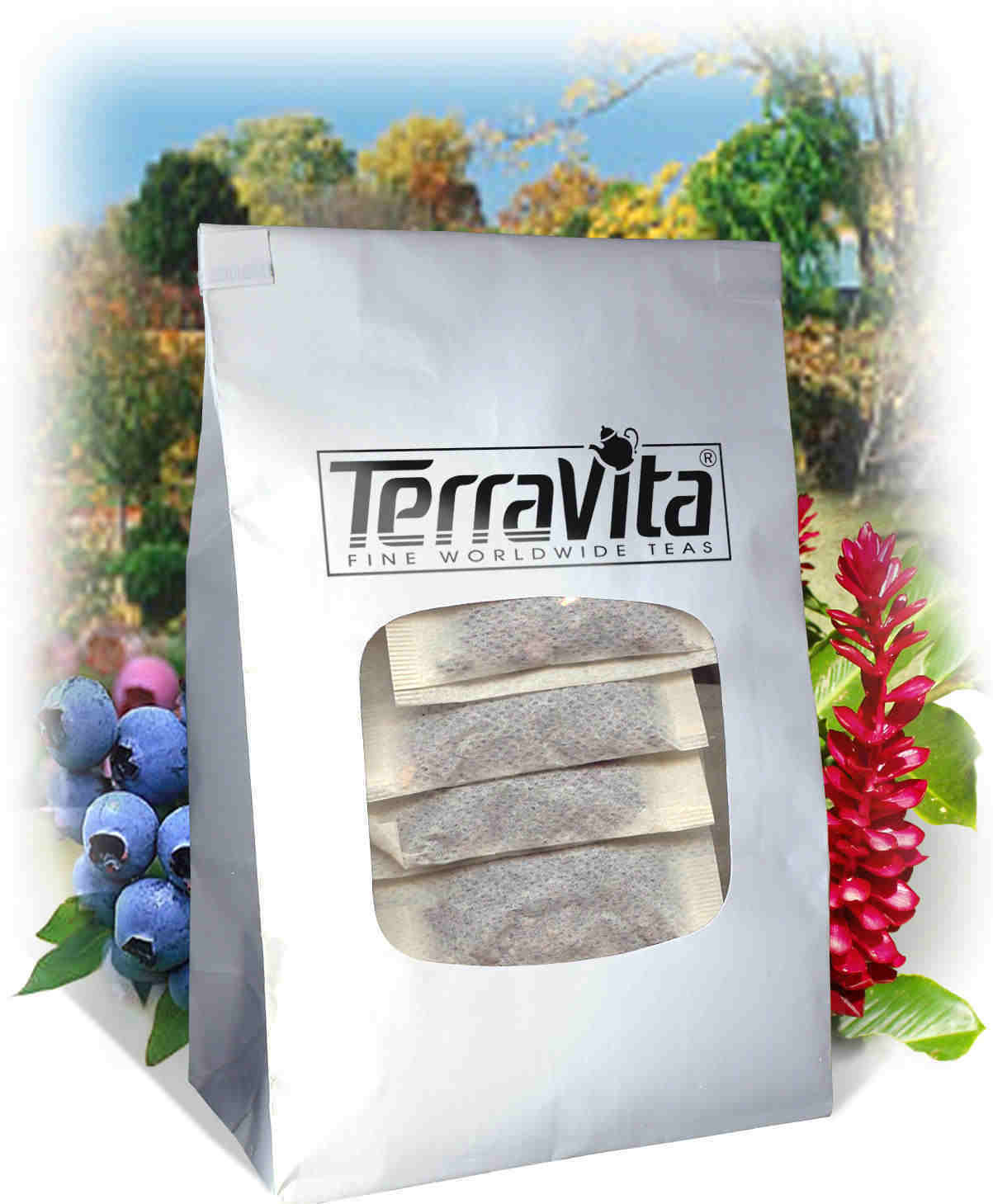 End of More Photographs - Cough and Cold Formula Tea - Echinacea, Goldenseal and Thyme


* These statements have not been evaluated by the Food and Drug Administration (FDA). Products are intended to support general well being and are not intended to treat, diagnose, mitigate, prevent, or cure any condition or disease. If conditions persist, please seek advice from your medical doctor.
Information provided at ZooScape.com relies partly on Traditional Uses. The essence of the current American rule on Traditional Uses is, as stated by FTC, "Claims based on historical or traditional use should be substantiated by confirming scientific evidence, or should be presented in such a way that consumers understand that the sole basis for the claim is a history of use of the product for a particular purpose."

See: FTC - Dietary Supplements: An Advertising Guide for Industry