Questions?

We Answer The Phone!

Telephone Us Now!

1-844-449-0444
1-856-467-2430

Email us now!

All Products - #24 of 79: Previous Next
View: All Products (79) | Liquid Extracts (5) | Pill Blends (4) | Pills (5) | Powder Blends (8) | Powders (6) | Tea Blends (16) | Teas (4) | Creams, Salves and Gels (6)

Depression Support Tea (Loose) - St. John's Wort, Yohimbe and Pumpkin


by

TerraVita


8 oz


More Photographs below.

St. John's Wort is the world's best known herbal alternative for promoting a positive mental attitude. St. John's Wort contains unique dietary ingredients including a compound known as hypericin, which researchers believe may be responsible for it's ...

More Info continues below.


Our Price: $25.84 US


Click button to Buy.


Specifications

ZIN Product Number: 517553
Size: 8 oz
Weight: 0.66 lbs (0.30 KG)
Size (inches): 2.56" X 4.72" X 7.87"
Size (cm): 6.5 cm X 12.0 cm X 20.0 cm

Traditional Uses: Depression Support, Mental Health

Manufacturer: TerraVita

Ingredients: Pumpkin Seed, St. John's Wort, Yohimbe (Yohimbine)

Symptoms: Moodiness / Depression



Description - Research and Analysis

St. John's Wort is the world's best known herbal alternative for promoting a positive mental attitude. St. John's Wort contains unique dietary ingredients including a compound known as hypericin, which researchers believe may be responsible for it's exciting, smile-inducing benefits.

The name Saint John's Wort is said to be in honor of the Knights of Saint John of Jerusalem who used this herb to help support battlefield wounds. Because the hypericin content produces a bright red hue, the herb is often associated with blood, and is often collected on June 24th, the feast day of John the Baptist (the date he was beheaded). In the early 1900's, a beetle was introduced into the Pacific Northwest to keep this plant under control. Unfortunately, the effects of that action are greatly felt today, since the usefulness of this plant has led to great popularity.

The major constituents in St. John's Wort include hypericin and other dianthrones, flavonoids, xanthones, and hyperforin. While it was previously thought the antidepressant actions of St. John's Wort were due to hypericin and the inhibition of the enzyme monoamine oxidase, current research has challenged this belief, focusing on other constituents, such as hyperforin, and flavonoids. Test tube studies suggest that St. John's Wort extracts may exert their antidepressant actions by inhibiting the reuptake of the neurotransmitters serotonin, norepinephrine, and dopamine. This action is possibly due to the constituent hyperforin. St. John's Wort is able to act as an antidepressant, by making more of these neurotransmitters available to the brain. It may take a couple of months of use before one experiences the full benefits of the herb's antidepressant properties.

Yohimbe is a tall evergreen forest tree native to southwestern Nigeria, Cameroon, Gabon, and the Congo. The bark of this African tree is used for health benefits. There are concerns, however, that the tree may be endangered due to over-harvesting for use for health.

Historically, yohimbe bark was used in western Africa for fevers, and coughs. It can also be tried to dilate pupils, for support of a healthy heart, and as a local anesthetic. It has a more recent history of use as an aphrodisiac and a hallucinogen.

The alkaloid known as yohimbine is the primary active constituent in yohimbe, although similar alkaloids may also play a role. Yohimbine blocks alpha-2 adrenergic receptors, part of the sympathetic nervous system. It also dilates blood vessels. Yohimbine inhibits monoamine oxidase (MAO) and therefore may theoretically be of benefit in depressive disorders.

Pumpkins and other squashes are native to North and Central America, but have since been cultivated around the world. The seeds are primarily used in herbal health. The yellow blossoms of pumpkins are also used for health in some native traditions.

Native s used pumpkin flesh and seeds for food. Their use of the seeds for the potential to help support symptoms of intestinal infections eventually led the United States Pharmacopoeia to list pumpkin seeds as an official supportive for parasite removal from 1863 to 1936. Natives also commonly used pumpkin seeds to help support a variety of kidney problems. The flowers were used topically to soothe minor injuries.

Pumpkin Seeds contain iron, B vitamins, and trace minerals. Pumpkin is also a natural source of magnesium, phosphorus, selenium, zinc, vitamin A, and vitamin C. Pumpkin seeds contain several major groups of active constituents: essential fatty acids, amino acids, phytosterols (e.g. beta-sitosterol) minerals, and vitamins. Other major constituents include mucilaginous carbohydrates and minerals. Due to the purported L-tryptophan content of pumpkin seeds, they have been suggested to help support depression.




User Group Forum
Share your questions and information with the ZooScape community!
Be the first to post!





Directions

Hot tea brewing method: Bring freshly drawn cold water to a rolling boil. Place 1 teaspoon of tea for each cup into the teapot. Pour the boiling water into the pot, cover and let steep for 2-4 minutes. Pour into your cup; add milk and natural sweetener to taste.

Iced tea brewing method: (to make 1 liter/quart): Place 5 teaspoons of tea into a teapot or heat resistant pitcher. Pour 1 1/4 cups of freshly boiled water over the tea itself. Steep for 5 minutes. Quarter fill a serving pitcher with cold water. Pour the tea into the serving pitcher straining the tea. Add ice and top-up with cold water. Garnish and sweeten to taste.




ZooScape Reviews!
Click here to share a review!



Our Price: $25.84 US


Click button to Buy.




People Like You Also Bought...

You may also be interested in:

Shiitake and Reishi Mushroom Combination Cream






Be the first
to rate this product!
Awful
Wonderful

1

2

3

4

5




Share This Page!
Did you find this page useful?
Please share this page with your social network!
Twitter


Facebook





Happy Customers

The BEST thing for my allergies
Works great.

-- Rochelle





Potassium Citrate Powder
This is the best potassium I've ever taken. I have to take diuretics for high blood pressure. This f [continues ...]

-- Hannah

Potassium Citrate Powder






Make $1 per sale -
Link to ZooScape.com!
More Photographs - Depression Support Tea (Loose) - St. John's Wort, Yohimbe and Pumpkin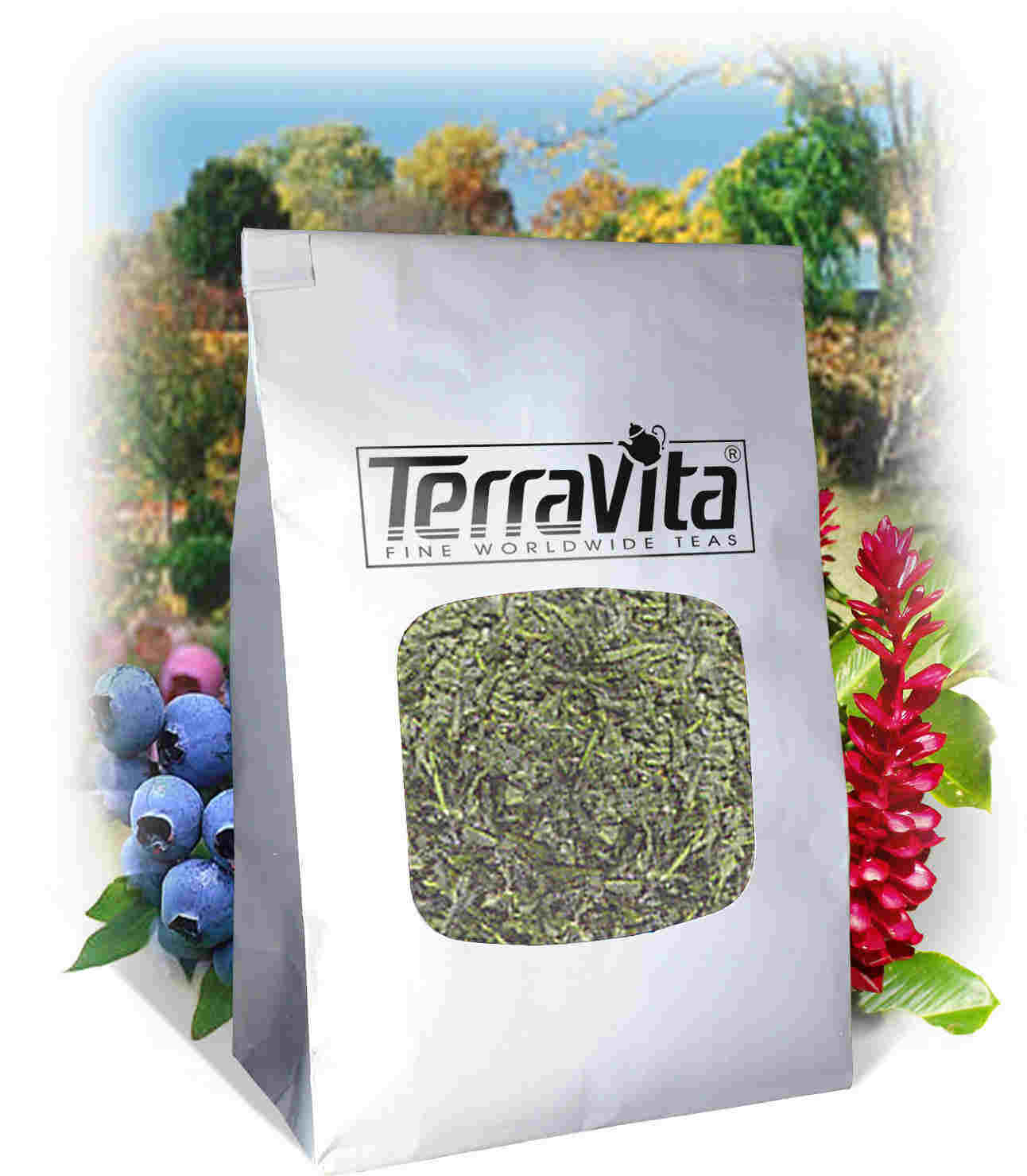 End of More Photographs - Depression Support Tea (Loose) - St. John's Wort, Yohimbe and Pumpkin


* These statements have not been evaluated by the Food and Drug Administration (FDA). Products are intended to support general well being and are not intended to treat, diagnose, mitigate, prevent, or cure any condition or disease. If conditions persist, please seek advice from your medical doctor.
Information provided at ZooScape.com relies partly on Traditional Uses. The essence of the current American rule on Traditional Uses is, as stated by FTC, "Claims based on historical or traditional use should be substantiated by confirming scientific evidence, or should be presented in such a way that consumers understand that the sole basis for the claim is a history of use of the product for a particular purpose."

See: FTC - Dietary Supplements: An Advertising Guide for Industry