Questions?

We Answer The Phone!

Telephone Us Now!

1-844-449-0444
1-856-467-2430

Email us now!

All Products - #106 of 186: Previous Next
View: All Products (186) | Cream, Salve and Gel Blends (6) | Liquid Extracts (5) | Pill Blends (15) | Pills (2) | Powder Blends (30) | Powders (4) | Tea and Coffee Blends (60) | Teas (8) | Creams, Salves and Gels (2)

Gas and Cramps Formula Tea (Loose) - Peppermint, Caraway and Fennel


by

TerraVita


4 oz


More Photographs below.

Peppermint is also known by the names Mint, Balm Mint, Curled Mint, Lamb Mint, and Brandy Mint. The plant is found throughout Europe, in moist areas, along stream banks and in waste lands. Mint is one of the most ancient of all health herbs. Ancient ...

More Info continues below.


Our Price: $11.44 US


Click button to Buy.


Specifications

ZIN Product Number: 517190
Size: 4 oz
Weight: 0.44 lbs (0.20 KG)
Size (inches): 2.56" X 4.72" X 7.87"
Size (cm): 6.5 cm X 12.0 cm X 20.0 cm

Manufacturer: TerraVita

Ingredients: Peppermint Leaf, Fennel, Caraway Seeds



Description - Research and Analysis

Peppermint is also known by the names Mint, Balm Mint, Curled Mint, Lamb Mint, and Brandy Mint. The plant is found throughout Europe, in moist areas, along stream banks and in waste lands. Mint is one of the most ancient of all health herbs. Ancient Athenians would rub the leaves of mint on their arms to improve their endurance. The Greeks and Romans crowned themselves with Peppermint at their feasts, and adorned their tables with its sprays. They also flavored both their sauces and their wines with its essence. Two species of mint were used for health benefits by the ancient Greek physicians, but some writers doubt whether either was the modern Peppermint, though there is evidence that Mentha piperita was cultivated by the Egyptians. It is mentioned in the Icelandic Pharmacopoeias of the thirteenth century, but only came into general use in the medicine of Western Europe about the middle of the eighteenth century. Today, the United States is the most important producers of Peppermint and Peppermint oil. The primary chemical constituents of Peppermint include essential oils (menthol, menthone, methyl acetate, limonene, pulegone), tannins, flavonoids, choline, and potassium. Peppermint leaves contain about 0.5-4% volatile oil that is composed of 50-78% free menthol and 5-20% menthol combined with other constituents.

Peppermint is an excellent carminative, having a relaxing effect on the muscles of the digestive system, combats flatulence, and stimulates bile and digestive juice flow. It can be used to help support intestinal colic, flatulent dyspepsia and associated complaints. The volatile oil in Peppermint acts as a mild anesthetic to the stomach wall, which allays feelings of nausea and the desire to vomit. This herb has long been known to help support nausea and vomiting of pregnancy, and travel sickness. Peppermint can also be used in supporting ulcerative complaints of the bowels. It is a traditional support for fevers, colds and gastroenteritis. As an inhalant, this herb is used as temporary support for nasal catarrh. Where headaches are associated with digestion, Peppermint may help. As a nervine, it supports anxiety and tension. In painful menstrual periods, it supports the pain and eases associated tension. Externally, it can be used to help support itching, inflammations, and a variety of respiratory complaints. Peppermint oil is also a great expectorant.

Caraway, also known as Kummel, Oleum Cari and Oleum Carvi, is the name of a plant that grows in Europe, Asia, and the United States. It is about two feet high, and has white or pink flowers. Holland is the leading exporter of Caraway, with Egypt, Morocco and Germany also involved in its cultivation. The most valuable part of the Caraway plant is its tiny, egg-shaped seeds. Caraway Seeds are good to eat, especially in rye bread. They are also used in making some kinds of cake and cheese. Caraway Seed has a sweet but slightly biting flavor and an aromatic, spicy aroma. The oil from the Caraway Seed is used in making health products. It is surprising that this oil can be useful both as a stimulant and as an anesthetic. It is believed that Caraway Seed has been used in Europe longer than any other spice.

For hundreds of years, Caraway Seed can be been used as a herb that can be used for many disorders of the digestive system, including constipation, irritable bowel syndrome, colic, heartburn, indigestion, flatulence and dyspepsia, for which it combines well with Peppermint. It can also be used as a gargle for laryngitis and in the ease of the symptoms of bronchitis and the common cold. Caraway Seed has been studied for its possible anti-infective properties and its positive effects on the digestion of ulcer sufferers.

Fennel Seed can be used to help support bronchitis and coughs, and as a tonic for intestinal tract and female genitals. It is also an effective lactation aid.

Fennel is also a supportive for digestive problems, such as mild spasms in the stomach or intestines, a feeling of fullness, and intestinal gas; and in Asian health, it can be used to help support anemia, bloating, heartburn, vomiting, diarrhea, hernia, skin problems, and repeated bouts of intense thirst. Its effectiveness for these complaints has not, however, been scientifically verified.

Fennel stimulates movement of food through the stomach and intestines; in higher doses it helps reduce intestinal spasms. Lab experiments have revealed substances in Fennel that show an ability to dry up respiratory phlegm and destroy germs. The part of the fennel plant used for health benefits is the dried seed and its oil. Fennel first grew in the Mediterranean region, then spread to England, Germany, and Argentina. Today, it also grows in Iran, Iraq, and China. The plant's scientific name is from the Latin "foenum," which means hay. This name evolved into "Fanculum" during the Middle Ages, later becoming "Fenkel," and finally "Fennel."




User Group Forum
Share your questions and information with the ZooScape community!
Be the first to post!





Directions

Hot tea brewing method: Bring freshly drawn cold water to a rolling boil. Place 1 teaspoon of tea for each cup into the teapot. Pour the boiling water into the pot, cover and let steep for 2-4 minutes. Pour into your cup; add milk and natural sweetener to taste.

Iced tea brewing method: (to make 1 liter/quart): Place 5 teaspoons of tea into a teapot or heat resistant pitcher. Pour 1 1/4 cups of freshly boiled water over the tea itself. Steep for 5 minutes. Quarter fill a serving pitcher with cold water. Pour the tea into the serving pitcher straining the tea. Add ice and top-up with cold water. Garnish and sweeten to taste.




ZooScape Reviews!
Click here to share a review!



Our Price: $11.44 US


Click button to Buy.




People Like You Also Bought...

You may also be interested in:

Fenugreek - 500 mg






Be the first
to rate this product!
Awful
Wonderful

1

2

3

4

5




Share This Page!
Did you find this page useful?
Please share this page with your social network!
Twitter


Facebook





Happy Customers

The BEST thing for my allergies
Works great.

-- Rochelle





Potassium Citrate Powder
This is the best potassium I've ever taken. I have to take diuretics for high blood pressure. This f [continues ...]

-- Hannah

Potassium Citrate Powder






Make $1 per sale -
Link to ZooScape.com!
More Photographs - Gas and Cramps Formula Tea (Loose) - Peppermint, Caraway and Fennel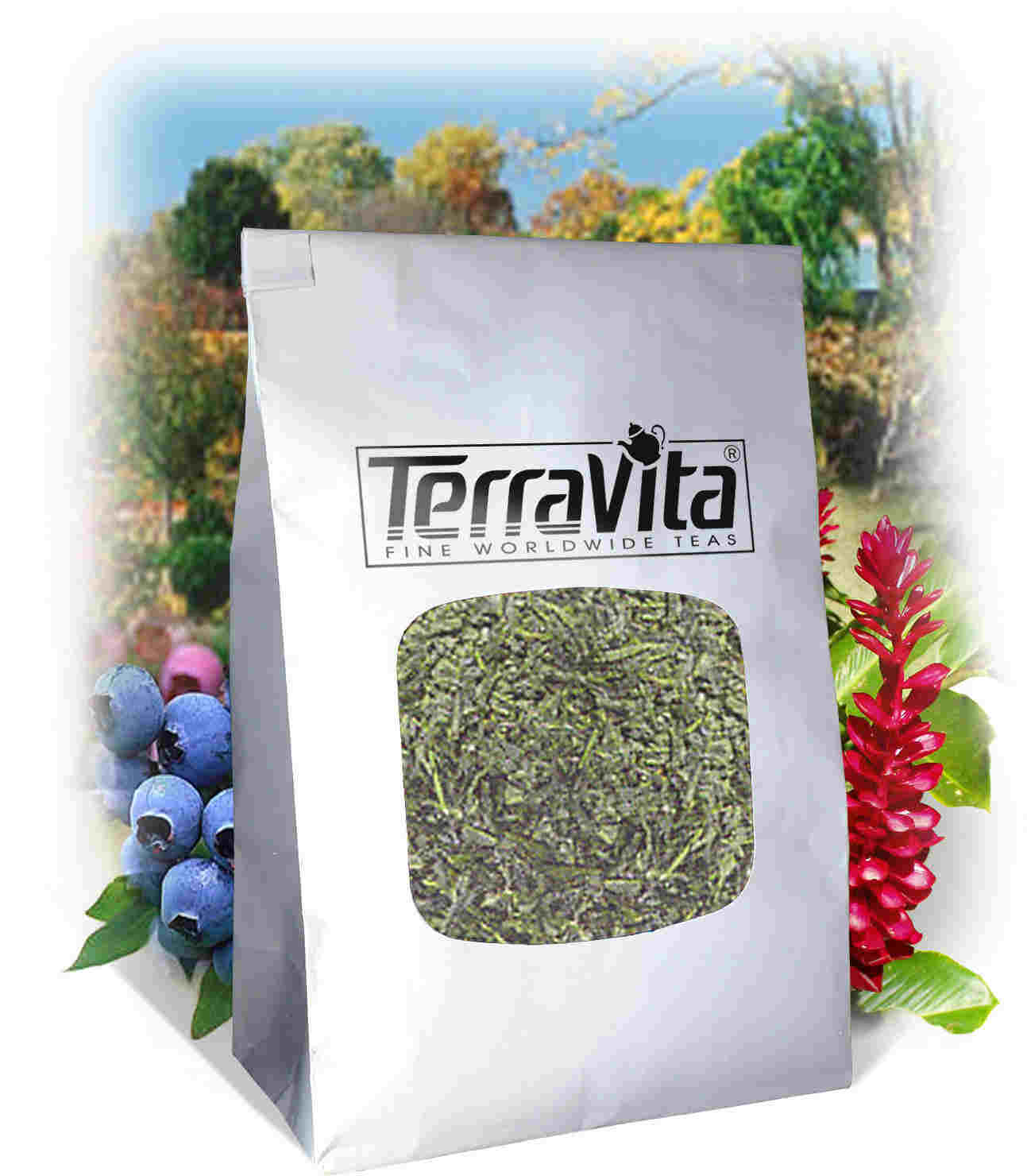 End of More Photographs - Gas and Cramps Formula Tea (Loose) - Peppermint, Caraway and Fennel


* These statements have not been evaluated by the Food and Drug Administration (FDA). Products are intended to support general well being and are not intended to treat, diagnose, mitigate, prevent, or cure any condition or disease. If conditions persist, please seek advice from your medical doctor.
Information provided at ZooScape.com relies partly on Traditional Uses. The essence of the current American rule on Traditional Uses is, as stated by FTC, "Claims based on historical or traditional use should be substantiated by confirming scientific evidence, or should be presented in such a way that consumers understand that the sole basis for the claim is a history of use of the product for a particular purpose."

See: FTC - Dietary Supplements: An Advertising Guide for Industry