Questions?

We Answer The Phone!

Telephone Us Now!

1-844-449-0444
1-856-467-2430

Email us now!

All Products - #170 of 203: Previous Next
View: All Products (203) | Cream, Salve and Gel Blends (2) | Liquid Extracts (5) | Oils (including LV) (8) | Pill Blends (12) | Pills (3) | Powder Blends (24) | Powders (6) | Soaps (2) | Tea Blends (49) | Teas (12) | Creams, Salves and Gels (2)

Senna Cleansing Formula - Senna, Fennel, Ginger and More - Tea


by

TerraVita


50 tea bags


More Photographs below.

Buckthorn, or alder, is a tall shrub native to northern Europe. The bark of alder buckthorn is removed, cut into small pieces, and dried for one year before being used medicinally.

Buckthorn has been used as a cathartic laxative in North...


More Info continues below.


Our Price: $17.41 US


Click button to Buy.


Specifications

ZIN Product Number: 515467
Size: 50 tea bags
Weight: 0.29 lbs (0.13 KG)
Size (inches): 2.56" X 4.72" X 7.87"
Size (cm): 6.5 cm X 12.0 cm X 20.0 cm

Manufacturer: TerraVita

Ingredients: Burdock, Rosehip, Peppermint Leaf, Uva Ursi (Bearberry), Senna, Ginger Root, Fennel, Dandelion, Chamomile Flower, Buckthorn (Alder)





User Group Forum
Share your questions and information with the ZooScape community!
Be the first to post!





Buckthorn (Alder)

Buckthorn, or alder, is a tall shrub native to northern Europe. The bark of alder buckthorn is removed, cut into small pieces, and dried for one year before being used medicinally.

Buckthorn has been used as a cathartic laxative in Northern and Central Europe for centuries. It is still widely used today for constipation and resulting conditions such as hemorrhoids and anal fissures. Buckthorn stimulates contractions of the colon (peristalsis) and increases water content during stool formation.

A closely related shrub, cascara sagrada, is more widely known in North America due to its origins and cultivation on the Pacific coast of Canada and the United States.


Burdock

Burdock root, native to Asia and Europe, is the primary source of many herbal preparations. It as a popular root vegetable in Japanese markets (called "gobo") and has been used for centuries as a staple in traditional Chinese medicine for conditions like tonsillitis and measles.

Historically, Burdock root has also been administered for conditions such as gout, ulcers, arthritis, rheumatism, and various skin disorders.

While studies have been limited to animals and in vitro, the active constituents of burdock have shown anti-bacterial properties making it useful for bacteria-related conditions such as acne, eczema, and psoriasis. Additional test results have confirmed actions associated with blood purification, toxic immunity, hypoglycemia, and inflammation.


Dandelion

Dandelion is widely considered an invasive, unattractive weed, but must be regarded as a Godsend to the manufacturers of lawn herbicides. While the dandelion's efficacy in destroying a perfect green, carpeted lawn is undisputed, its efficacy for health matters is - or should be - of greater interest.

Dandelion has widely been used in foods, wines, beverages, and health preparations of all kinds worldwide. Its medicinal actions seem to target the digestive and eliminative systems of the body. Animal studies demonstrate extremely positive diuretic and bile-producing effects whereby dandelion extracts outperform chemical drugs without the side effects.

Unfortunately, human trials are non-existent in these areas. Research in humans that has focused on health conditions such as cancer and diabetes has yielded positive results. However, these positive findings are attributed to herbal blends and, consequently, dandelion's specific effect on these results can only be surmised.


Fennel

Considered primarily indigenous to the Mediterranean shores, fennel has been closely associated with ancient cultures and followed the spread of civilization. Fennel is mentioned in Greek legends, poetry, and other ancient writings, and praised for its medicinal value in many aspects of health and longevity. Today, fennel is used primarily for digestive concerns and gastrointestinal afflictions. Some scientific research has demonstrated that colicky babies can benefit from supplementation of fennel. Fennel has shown to be effective for conditions of the upper respiratory tract as well.


Directions

Hot tea brewing method: Bring freshly drawn cold water to a rolling boil. Place 1 tea bag for each cup into the teapot. Pour the boiling water into the pot, cover and let steep for 2-4 minutes. Pour into your cup; add milk and sugar to taste.

Iced tea brewing method: (to make 1 liter/quart): Place 5 tea bags into a teapot or heat resistant pitcher. Pour 1 1/4 cups of freshly boiled water over the tea itself. Steep for 5 minutes. Quarter fill a serving pitcher with cold water. Pour the tea into the serving pitcher straining the tea bags. Add ice and top-up with cold water. Garnish and sweeten to taste.




ZooScape Reviews!
Click here to share a review!



Our Price: $17.41 US


Click button to Buy.




People Like You Also Bought...

You may also be interested in:

Chlorophyll Liquid - Super Concentrated






Be the first
to rate this product!
Awful
Wonderful

1

2

3

4

5




Share This Page!
Did you find this page useful?
Please share this page with your social network!
Twitter


Facebook





Happy Customers

The BEST thing for my allergies
Works great.

-- Rochelle





Potassium Citrate Powder
This is the best potassium I've ever taken. I have to take diuretics for high blood pressure. This f [continues ...]

-- Hannah

Potassium Citrate Powder






Make $1 per sale -
Link to ZooScape.com!
More Photographs - Senna Cleansing Formula - Senna, Fennel, Ginger and More - Tea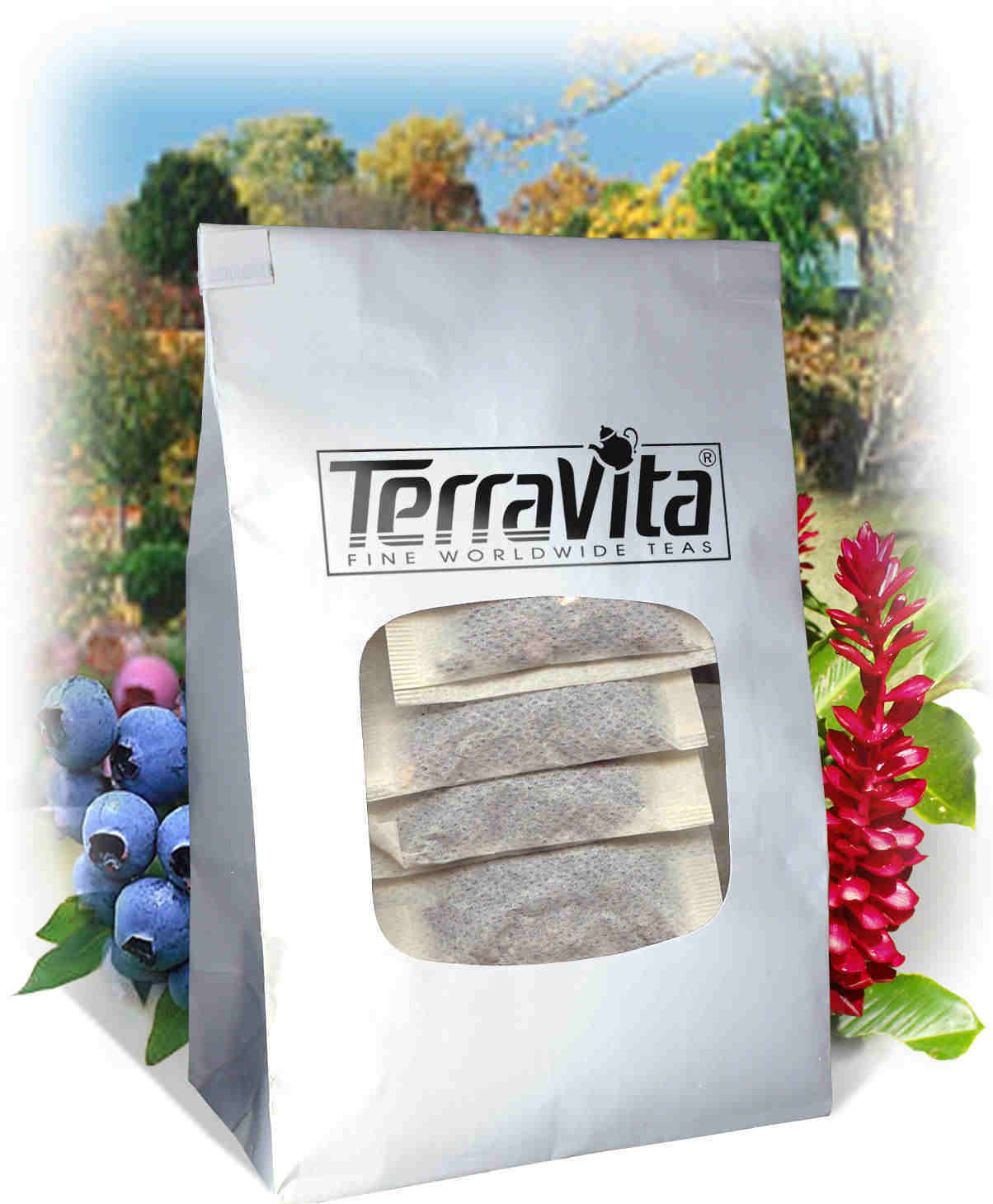 End of More Photographs - Senna Cleansing Formula - Senna, Fennel, Ginger and More - Tea


* These statements have not been evaluated by the Food and Drug Administration (FDA). Products are intended to support general well being and are not intended to treat, diagnose, mitigate, prevent, or cure any condition or disease. If conditions persist, please seek advice from your medical doctor.
Information provided at ZooScape.com relies partly on Traditional Uses. The essence of the current American rule on Traditional Uses is, as stated by FTC, "Claims based on historical or traditional use should be substantiated by confirming scientific evidence, or should be presented in such a way that consumers understand that the sole basis for the claim is a history of use of the product for a particular purpose."

See: FTC - Dietary Supplements: An Advertising Guide for Industry