Questions?

We Answer The Phone!

Telephone Us Now!

1-844-449-0444
1-856-467-2430

Email us now!

All Products - #11 of 23: Previous Next
View: All Products (23) | Cream, Salve and Gel Blends (2) | Liquid Extracts (5) | Pill Blends (1) | Pills (1) | Powder Blends (2) | Powders (2) | Tea and Coffee Blends (4) | Teas (4) | Creams, Salves and Gels (2)

Calamus Root Tea


Native s Used Calamus To Increase Endurance and Stamina. *
25 tea bags


More Photographs below.


| | |
| --- | --- |
| | Can be used to help with stomach problems, mental focus, quitting smoking and much more. * |



Buy for effect
"Don't buy this tea for the taste; in fact, mix it with something that tastes good. Buy it for the effect. Calamus root awakens the subtle energy channels and clarifies the mind." -- Anonymous

More Info continues below.


Our Price: $14.58 US


Click button to Buy.


Specifications

ZIN Product Number: 515057
Size: 25 tea bags
Weight: 0.33 lbs (0.15 KG)
Size (inches): 2.56" X 4.72" X 7.87"
Size (cm): 6.5 cm X 12.0 cm X 20.0 cm

Manufacturer: TerraVita

Ingredients: Calamus



Description - Research and Analysis

Calamus root, also called sweet flag or sweet sedge, is an acrid, aromatic herb that affects the heart, stomach, spleen, and liver. The stimulant, carminative, antispasmodic, expectorant, and emetic actions of the herb are effective for helping support stomach problems, lack of mental clarity, acidity, and tobacco or marijuana addiction. The biochemical constituents of calamus include and essential oil, amino acids, organic acids, and sugars.

Calamus is an invaluable supportive for hyperacidity associated with the stomach and intestines. It has a beneficial effect on the liver and can also be used in supporting flatulence, colic, dyspepsia and most problems with the stomach, intestines and liver.

Calamus root has been used by people of Asian cultures since ancient times. In India, it is commonly sold as a condiment-spice like ginger and can be used to help support concerns of the nervous system. Ayurveda emphasizes the use of calamus root to increase mental focus (probably by focusing the digestive power), and as such it can be used as an antidote to smoking marijuana (some even include some dried and ground calamus in their marijuana mixture). Perhaps it is from this tradition that it has been found that chewing calamus root would aid in quitting the tobacco habit as the combination of the two seems to cause a mild nausea and distaste for tobacco. The combination of gotu kola for clearing the mind and supporting mental tension and calamus for helping to focus it is standard product for the central nervous system in Ayurveda.

In China, calamus root is considered to have antiarrythmic, hypotensive, vasodilatory, antitussive, disinfectant and expectorant properties. It has been shown to be of low toxicity in animals and adverse reactions are rare. Though recent studies have revealed the presence of B-asarone, a carcinogen, the variety is considered superior to the European because it seems to lack this ingredient. While calamus is frequently mentioned in the Bible, it likely refers to another plant species, not A. calamus.

The Natives would chew the root while running long distances to increase endurance and stamina. Eventually it is added to the bath to quiet the nerves and induce a state of tranquillity. Tincture of calamus can be useful as a anti-septic when directly and frequently applied to lice and skin rashes.



Calamus Root
Acorus calamus L.

Family: Acoraceae.

Other Names: Calamus; sweet flag; flag root; acore vrai (French); bacc (Hindi); Kalmus (Gennan); calamo aromatico (Italian); cálamo aromático (Spanish).

Description: A reed-like, perennial, aquatic plant with bright green, sword-shaped leaves growing from creeping rhizomes. The leaves are aromatic, relatively broad (more than 15 mm wide), with a distinct midrib. Minute flowers are grouped together in small oblong spikes. Grassy-leaved sweet flag (A. gramineus) , is well known as shi chang pu in Chinese health. It is easily recognized by the non-aromatic, narrow leaves (less than 10 mm wide) which are without a distinct midrib.

Origin: The plant is indigenous to northern temperate zones (Europe, Asia, North America); in Asian tropics it occurs from India to New Guinea. A. gramineus occurs naturally in China, Japan and Southeast Asia.

Parts Used: Rhizomes (fresh, dried or powdered).

Therapeutic Category: Bitter tonic (amarum), stimulant.

Uses and Properties: The aromatic, bitter rhizomes can be used to help support indigestion and flatulence or to help stimulate appetite. Traditional uses are mainly as a digestive and carminative, but sometimes as an emetic, antispasmodic, stimulant and disinfectant. It appears to help support stomach cramps, chronic dysentery and asthma. It is believed to have a strengthening effect on the nervous system and has been used in Ayurvedic and Chinese health. The plant was found in Tutankhamen's tomb in Egypt, and is mentioned in the Old Testament (Exodus XXX).

Active Ingredients: The essential oil contains monoterpenoids (farnesenee, geranylacetate, camphene, p-cymene, linalool) and sesquiterpenol (acorenone), especially phenylpropanoids (beta-asarone = cis-isoasarone) in the Indian variety.

Health Effects: The spasmolytic properties of the essential oil and the sedative effects of the main component of the Indian variety, beta-asarone, have been demonstrated. Asarone and the monoterpenes show useful health-supporting properties.

Status: Pharm.

Preparation and Dosage: Tinctures are generally used but dried or candied rhizomes may be directly chewed or taken as an infusion in boiling water.

Dosage: One teaspoon of the dried root steeped in a cup of water; of the liquid extract, 10-30 drops; in formula, 3-9-grams.




User Group Forum
Share your questions and information with the ZooScape community!
Be the first to post!





Directions

Hot tea brewing method: Bring freshly drawn cold water to a rolling boil. Place 1 tea bag for each cup into the teapot. Pour the boiling water into the pot, cover and let steep for 2-4 minutes. Pour into your cup; add milk and sugar to taste.

Iced tea brewing method: (to make 1 liter/quart): Place 5 tea bags into a teapot or heat resistant pitcher. Pour 1 1/4 cups of freshly boiled water over the tea itself. Steep for 5 minutes. Quarter fill a serving pitcher with cold water. Pour the tea into the serving pitcher straining the tea bags. Add ice and top-up with cold water. Garnish and sweeten to taste.


Cautions

Not recommended if you are pregnant or lactating due to emmenagogic properties.

The use of Acorus in digestive medicines has been discontinued in most countries due to possible harmful effects (mutagenic and embryotoxic properties). The European variety contains only trace amounts of beta-asarone and is sometimes allowed in food products.


Additional Information

The TerraVita Premium Collection uses only the finest, purest and most potent plant extracts from around the world.

The TerraVita Premium Collection is hallmarked by the highest possible standards of purity, potency, stability and freshness. Our highest possible standards are certified by independent laboratories and backed by our personal guarantee.

The TerraVita Premium Collection is packed in tamper-proof, food-grade, recyclable containers.

ZooScape is proud to be the exclusive distributor of TerraVita teas, herbs and supplements in the United States, Canada and around the world. Please direct all wholesale and bulk inquiries to 1-844-449-0444.




ZooScape Reviews!

Click here to share a review!

Number of Reviews:

2

Average Rating:

4.0



Buy for effect

Don't buy this tea for the taste; in fact, mix it with something that tastes good. Buy it for the effect. Calamus root awakens the subtle energy channels and clarifies the mind.

-- Anonymous
-- December 24, 2008






The tea is fine but when I try to use it as part of acid reflex with combinations of other tea is did not do anything for me, in fact it make it worse.

-- Teresa
-- January 6, 2013




Our Price: $14.58 US


Click button to Buy.




People Like You Also Bought...

You may also be interested in:

Cayenne - 450 mg - 35,000 I.U. Heat Units






Number of Reviews
for this Product: 2
Average Rating
for this Product:
Awful
Wonderful

1

2

3

4

5




Share This Page!
Did you find this page useful?
Please share this page with your social network!
Twitter


Google +1

Facebook





Happy Customers

The BEST thing for my allergies
Works great.

-- Rochelle





Potassium Citrate Powder
This is the best potassium I've ever taken. I have to take diuretics for high blood pressure. This f [continues ...]

-- Hannah

Potassium Citrate Powder






Make $1 per sale -
Link to ZooScape.com!
More Photographs - Calamus Root Tea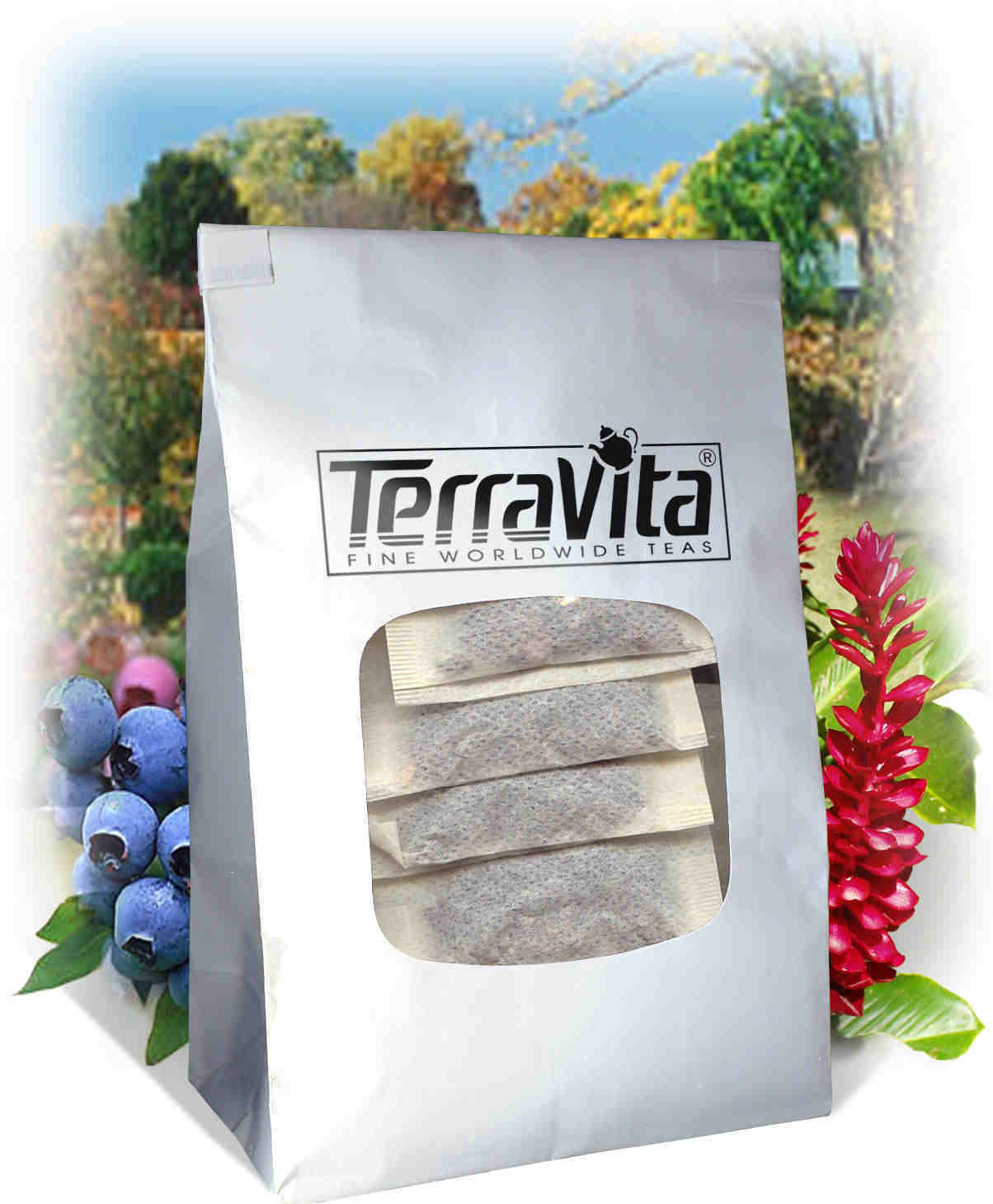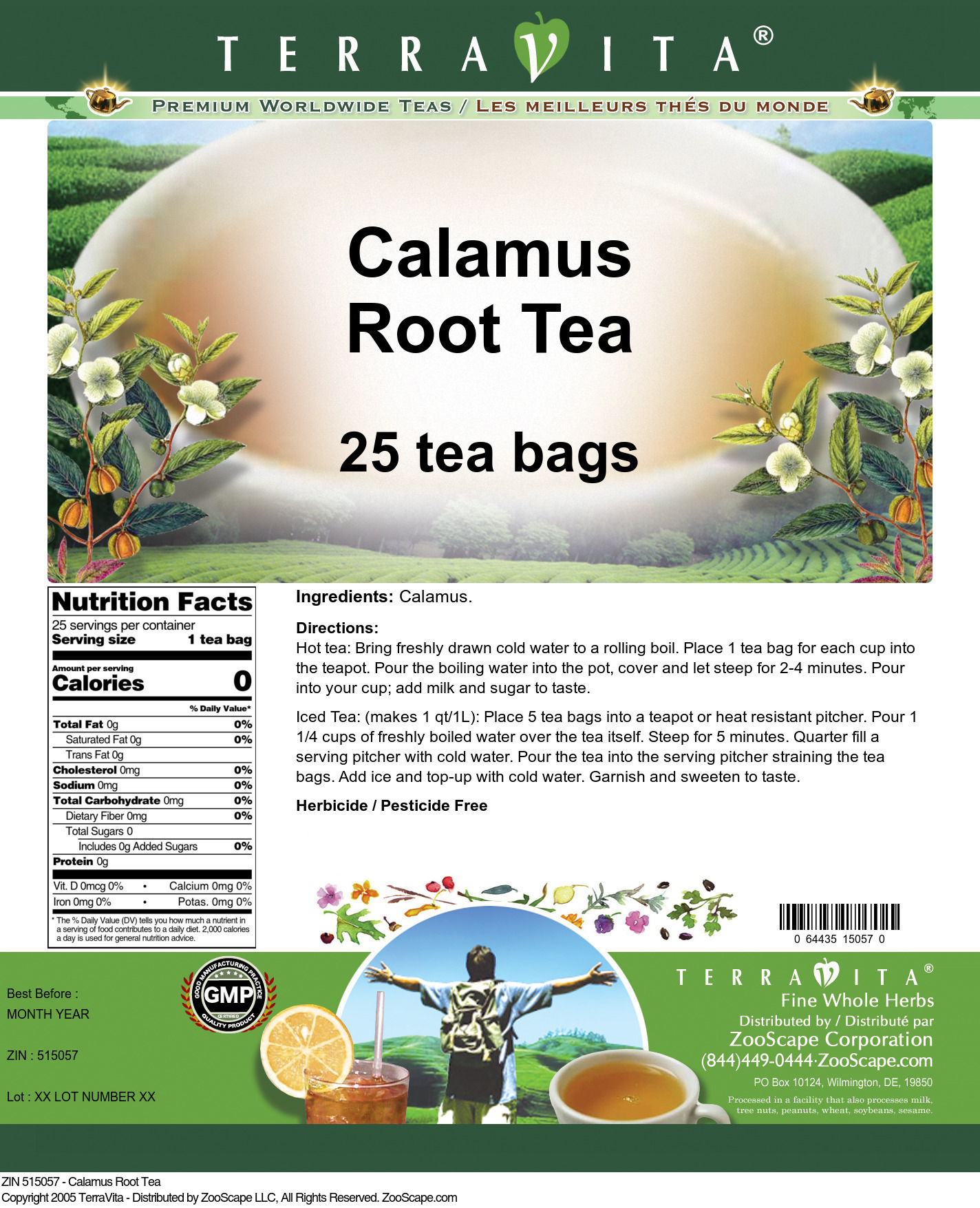 End of More Photographs - Calamus Root Tea


* These statements have not been evaluated by the Food and Drug Administration (FDA). Products are intended to support general well being and are not intended to treat, diagnose, mitigate, prevent, or cure any condition or disease. If conditions persist, please seek advice from your medical doctor.
Information provided at ZooScape.com relies partly on Traditional Uses. The essence of the current American rule on Traditional Uses is, as stated by FTC, "Claims based on historical or traditional use should be substantiated by confirming scientific evidence, or should be presented in such a way that consumers understand that the sole basis for the claim is a history of use of the product for a particular purpose."

See: FTC - Dietary Supplements: An Advertising Guide for Industry