Questions?

We Answer The Phone!

Telephone Us Now!

1-844-449-0444
1-856-467-2430

Email us now!

All Products - #5 of 10: Previous Next
View: All Products (10) | Liquid Extracts (1) | Pills (1) | Powders (2) | Teas (4) | Creams, Salves and Gels (2)

Poke Root (Pokeweed) Tea (Loose)


by

TerraVita


8 oz


More Photographs below.


| | |
| --- | --- |
| | Effectively restores the proper function of the body, can increase health and vitality, helps support bedsores, carbuncles, eczema, hemorrhoids and much more. * |


More Info continues below.


Our Price: $15.26 US


Click button to Buy.


Specifications

ZIN Product Number: 514619
Size: 8 oz
Weight: 1.17 lbs (0.53 KG)
Size (inches): 2.56" X 4.72" X 7.87"
Size (cm): 6.5 cm X 12.0 cm X 20.0 cm

Manufacturer: TerraVita

Ingredients: Poke



Description - Research and Analysis

Poke Root is also known by the names Pigeon Berry, Red Ink Plant, Shang-lu, Congora, Coakum, Inkberry, Scoke, and Red Weed. Poke Root is an perennial shrub which grows in damp woodlands, hedges, and waste places, especially in the South. The parts of this plant used for health benefits are the roots and the berries. The genus name Phytolacca is from the Greek "phyton," meaning "plant," and the French word "lac" in reference to the plant's ability to yield a "reddish dye." The name Poke is derived from an Indian word "pocan," a name for any plant that yields a red dye, and from "pak," meaning "blood." A dye from the berries has been used as ink and paint, and for basket coloring. In fact, the United States Constitution was written in Pokeberry ink. During the presidential campaign of James Polk, his supporters wore a sprig of Poke in their lapels. At one time,

In Africa, the plant is being investigated for its ability to help control Bilharzia, a parasitic attack contracted by bathing in water containing certain snails. The primary chemical constituents of Poke Root include triterpenoid saponins, alkaloids (phytolaccine), phytolaccic acid, formic acid, lectins, tannin, antiviral protein (PAP), fatty oil, resin, and sugars. The alkaloid constituents are fundamentally nitrogen containing molecules that have a marked effect on both animal and human physiology in varying roles - from pain killer to poison. Tannins have the effect of precipitating protein molecules, producing a sort of "leather coat" on the surface of tissues. Little documented evidence exists as to the specific beneficial role of the phytolaccic acid.

Poke Root is broadly described as an alterative, purgative, and emetic. An alterative is any herb which will gradually restore the proper function of the body, and increase health and vitality. They act to alter the body's processes of metabolism so that tissues can best deal with the range of functions from nutrition to elimination. Emetics are herbs that cause vomiting through irritation of the stomach or nervous system. A purgative is an herb which has the effect of causing rapid and violent diarrhea. In large doses, Poke Root may produce gastro enteritis with concomitant vomiting and diarrhea. It acts as a depressant on the respiratory and cardiac centers, and depressing the visual and auditory senses.

Known topical applications of this herb have included its use as a poultice for boils, infections, skin and breast health issues, and as a compress for mastitis. A poultice of the berries has been used on boils, ringworm, skin rashes and wounds, and as a salve for bedsores, carbuncles, chickenpox, eczema, hemorrhoids, measles, psoriasis, and shingles.




User Group Forum
Share your questions and information with the ZooScape community!
Be the first to post!





Directions

Hot tea brewing method: Bring freshly drawn cold water to a rolling boil. Place 1 teaspoon of tea for each cup into the teapot. Pour the boiling water into the pot, cover and let steep for 2-4 minutes. Pour into your cup; add milk and natural sweetener to taste.

Iced tea brewing method: (to make 1 liter/quart): Place 5 teaspoons of tea into a teapot or heat resistant pitcher. Pour 1 1/4 cups of freshly boiled water over the tea itself. Steep for 5 minutes. Quarter fill a serving pitcher with cold water. Pour the tea into the serving pitcher straining the tea. Add ice and top-up with cold water. Garnish and sweeten to taste.




ZooScape Reviews!
Click here to share a review!



Our Price: $15.26 US


Click button to Buy.




People Like You Also Bought...

You may also be interested in:

Pineapple Stem 450 mg






Be the first
to rate this product!
Awful
Wonderful

1

2

3

4

5




Share This Page!
Did you find this page useful?
Please share this page with your social network!
Twitter


Facebook





Happy Customers

The BEST thing for my allergies
Works great.

-- Rochelle





Potassium Citrate Powder
This is the best potassium I've ever taken. I have to take diuretics for high blood pressure. This f [continues ...]

-- Hannah

Potassium Citrate Powder





Make $1 per sale -
Link to ZooScape.com!
More Photographs - Poke Root (Pokeweed) Tea (Loose)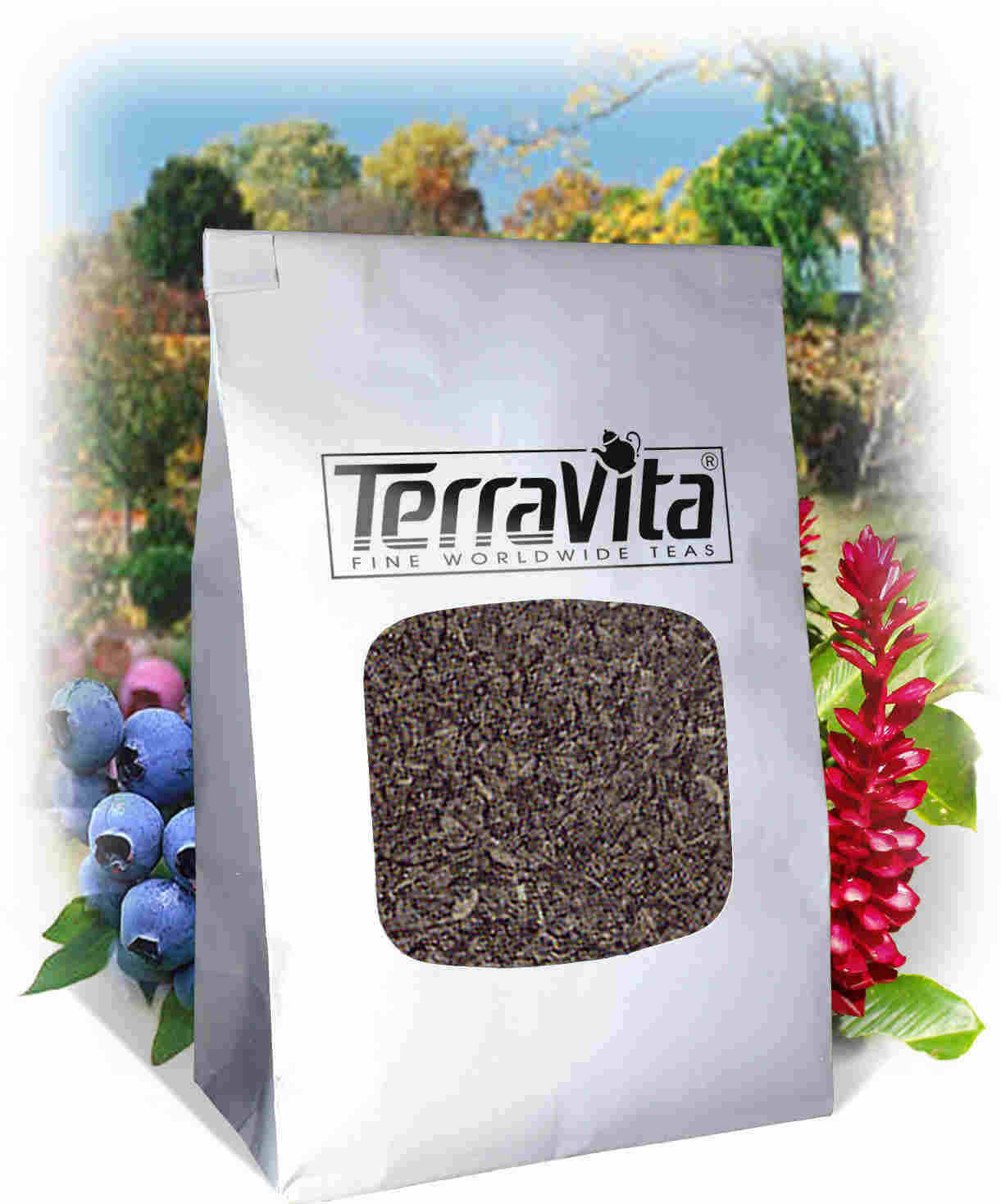 End of More Photographs - Poke Root (Pokeweed) Tea (Loose)


* These statements have not been evaluated by the Food and Drug Administration (FDA). Products are intended to support general well being and are not intended to treat, diagnose, mitigate, prevent, or cure any condition or disease. If conditions persist, please seek advice from your medical doctor.
Information provided at ZooScape.com relies partly on Traditional Uses. The essence of the current American rule on Traditional Uses is, as stated by FTC, "Claims based on historical or traditional use should be substantiated by confirming scientific evidence, or should be presented in such a way that consumers understand that the sole basis for the claim is a history of use of the product for a particular purpose."

See: FTC - Dietary Supplements: An Advertising Guide for Industry