Questions?

We Answer The Phone!

Telephone Us Now!

1-844-449-0444
1-856-467-2430

Email us now!

All Products - #1 of 12: Next
View: All Products (12) | Pills (1) | Powders (2)

Pineapple Stem - 450 mg


Supports the Digestion of Proteins! *
100 capsules


More Photographs below.


| | |
| --- | --- |
| | Traditionally used to help support digestion, indigestion, heartburn, respiratory problems, nasal congestion and more. * |




"great service and product.." -- Mary (retired)

More Info continues below.


Our Price: $18.30 US


Click button to Buy.


Specifications

ZIN Product Number: 511929
Size: 100 capsules
Weight: 0.18 lbs (0.08 KG)
Size (inches): 1.77" X 1.77" X 3.86"
Size (cm): 4.5 cm X 4.5 cm X 9.8 cm

Manufacturer: TerraVita

Ingredients: Pineapple Stem (450 mg)

Other Ingredients: Gelatin, Water



Description - Research and Analysis

Pineapple Stem can be used to help support post-traumatic and post-operative oedemas (particularly of the nasal passages), and inflammation. It may be taken for digestive complaints. Pineapple juice is traditionally used as a digestive tonic and diuretic. Plant proteases such as bromelain and papain (obtained from the latex of the unripe fruit of papaya - see Carica papaya) are sometimes added to products made from animal pancreatic tissue, aimed at supporting the symptoms of pancreatic insufficiency through replacement therapy. However, there appears to be no strong rationale for the inclusion of proteases in such preparations.

Pineapple
Ananas comosus (L.) Merr. (= A. sativa).

Family Name: Bromeilaceae.

Other Names: Ananas (French); Ananas (German); ananasso (Italian); piña (Spanish).

Description: Pineapple is a distinctive perennial herb with rosettes of fine-textured leaves, each of which are sharply toothed along the edges. The purplish flower cluster, including the axis and the bracts, all become fleshy to form the well-known pineapple fruit.

Origin: Central America. The plant is now widely cultivated in tropical regions of Africa and Asia.

Parts Used: Ripe fruit and stems. They are used commercially to extract a mixture of proteolytic enzymes known as bromelain (Bromelainum crudum)

Therapeutic Category: Digestive, anti-inflammatory, anti-oedema.

Active Ingredients: Pineapple contains at least five enzymes collectively known as bromelains. The main compounds are two proteolytic enzymes known as bromelin A and B. Ripe fruits also contain 20 mg per 102, vitamin C and up to 15% sucrose; esters of caffeic and p-coumaric acid with glycerol have been described.

Health Effects: Available studies show that bromelain has anti-inflammatory, anti-oedemic, antiplatelet aggregation and fibrinolytic activities. There is evidence that a small percentage of orally administered bromelain may be absorbed into the bloodstream and lymph system. There appears to be sufficient clinical evidence that bromelain is effective in supporting post-operative and post-traumatic swelling.

Status: Comm. E+ (bromelain).

Preparation and Dosage: Bromelain is administered in the form of tablets. The daily amount of 80 - 240 mg is taken in two or three doses. The maximum duration of use is generally limited to eight or 10 days.




User Group Forum
Share your questions and information with the ZooScape community!
Anonymous - April 27, 2006, 17:50
#10000227
Is your Bromelain product coated and is your product produced from Hawaiian pineapples?
Sue nicol - April 26, 2006, 17:23
#10000217
Is it the pulp that is so good for hairballs in rabbits or is it the juice?
ZooScape Moderator - April 27, 2006, 08:45
#10000225
Many veterinarians believe that feeding fresh, not canned, pineapple juice, pineapple chunks and papaya, which contains the digestive enzyme papain, may help prevent stomach hairballs in rabbits. The suggested daily dosage of pineapple juice is 1-2 tsp. per 2 pounds of body weight.
ANGELES - April 20, 2006, 14:23
#10000068
is there any role for pineapple in hyperthyroidism
ZooScape Moderator - April 20, 2006, 17:04
#10001256
Bromelain, a protein-digesting enzyme derived from pineapple, is sometimes prescribed for hyperthyroidism to reduce swelling. Pineapple, itself, is often sited as part of a thyroid-healthy diet. Additionally, vitamin B complex and essential fatty acids are both necessary for proper thyroid function.

Thyroid Support capsules, powders, and teas are available here. At the bottom of this product page, and on page 2, there are several different formats of blended motherwort, bugleweed, and lemon balm (These herbs are believed to reduce levels of thyroid-stimulating hormones). Another product called ThyAid offers a different blend that features yellow dock root (partners with iodine in thyroid disfunction) and hiziki seaweed.




Directions

Take 1 capsule, 3 times daily, with meals.


Cautions

Side effects of bromelain use include upset stomach, diarrhoea and allergic reactions.




ZooScape Reviews!

Click here to share a review!

Number of Reviews:

2

Average Rating:

4.5





great service and product..

-- Mary (Profession: retired)
-- August 29, 2005






-- Anonymous
-- June 17, 2005




Our Price: $18.30 US


Click button to Buy.




People Like You Also Bought...

You may also be interested in:

Pineapple Stem 450 mg






Number of Reviews
for this Product: 2
Average Rating
for this Product:
Awful
Wonderful

1

2

3

4

5




Share This Page!
Did you find this page useful?
Please share this page with your social network!
Twitter


Google +1

Facebook





Happy Customers

The BEST thing for my allergies
Works great.

-- Rochelle





Potassium Citrate Powder
This is the best potassium I've ever taken. I have to take diuretics for high blood pressure. This f [continues ...]

-- Hannah

Potassium Citrate Powder





Make $1 per sale -
Link to ZooScape.com!
More Photographs - Pineapple Stem - 450 mg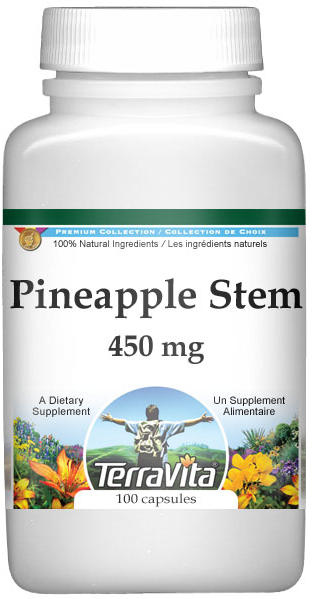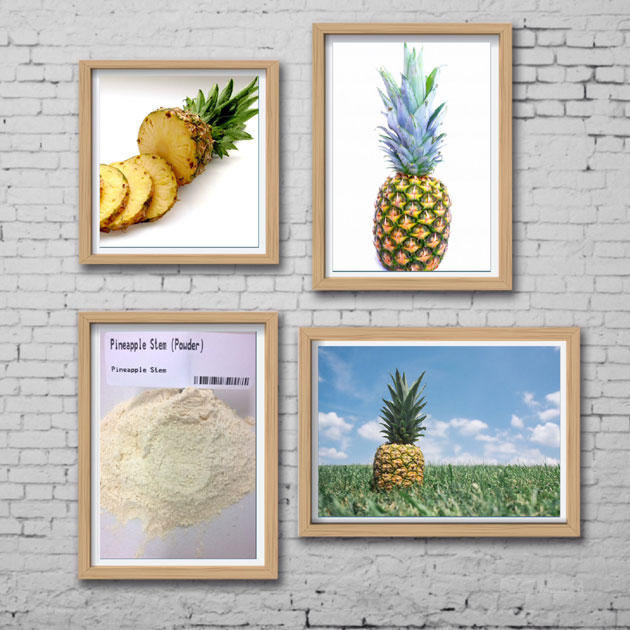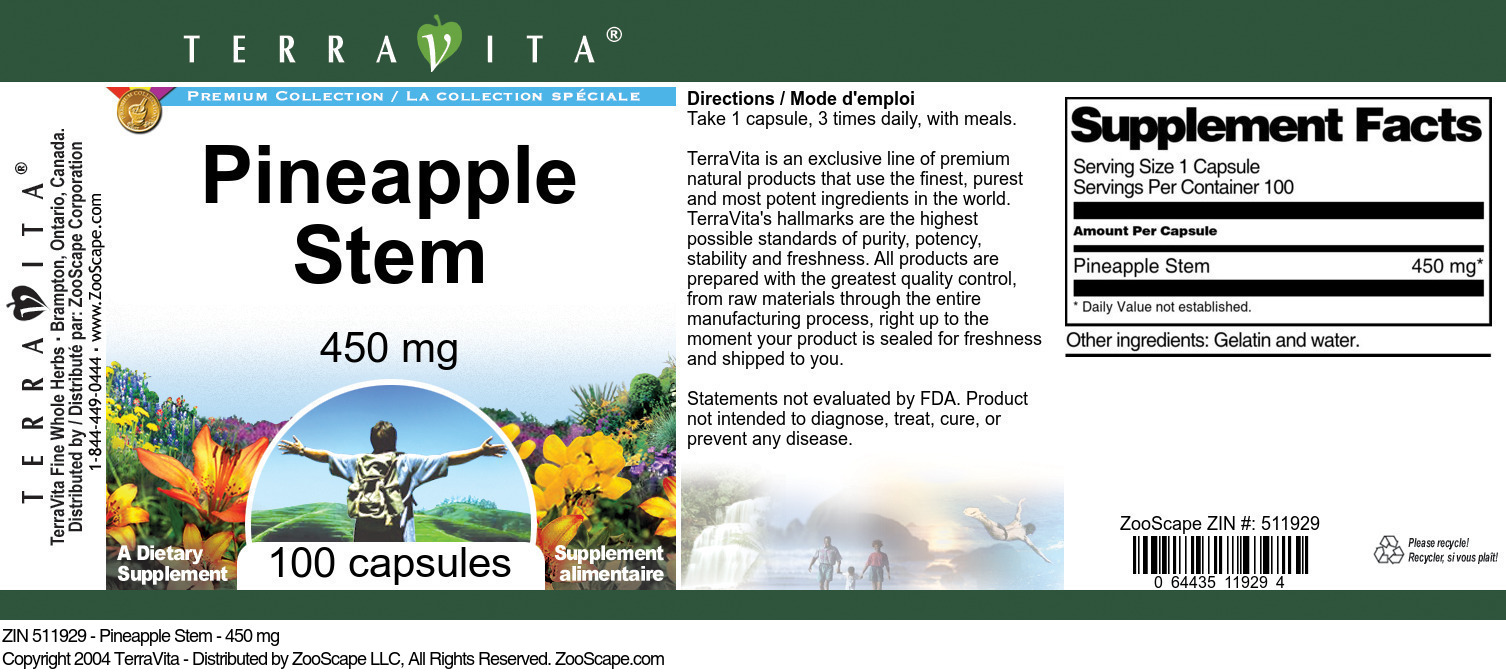 End of More Photographs - Pineapple Stem - 450 mg


* These statements have not been evaluated by the Food and Drug Administration (FDA). Products are intended to support general well being and are not intended to treat, diagnose, mitigate, prevent, or cure any condition or disease. If conditions persist, please seek advice from your medical doctor.
Information provided at ZooScape.com relies partly on Traditional Uses. The essence of the current American rule on Traditional Uses is, as stated by FTC, "Claims based on historical or traditional use should be substantiated by confirming scientific evidence, or should be presented in such a way that consumers understand that the sole basis for the claim is a history of use of the product for a particular purpose."

See: FTC - Dietary Supplements: An Advertising Guide for Industry