Questions?

We Answer The Phone!

Telephone Us Now!

1-844-449-0444
1-856-467-2430

Email us now!

All Products - #5 of 39: Previous Next
View: All Products (39) | Pill Blends (1) | Pills (2) | Powder Blends (2) | Powders (4) | Tea and Coffee Blends (4) | Teas (4) | Creams, Salves and Gels (2)

Aloe Vera Leaf (Lu Hui) Tea


Aloe Is Believed To Have Been One of Cleopatra's Beauty Secrets. *
25 tea bags


More Photographs below.


| | |
| --- | --- |
| | Traditionally used to help support blood sugar levels, inflammation, liver disorders, macular degeneration and more. * |



Satisfied!
-- Anonymous

More Info continues below.


Our Price: $14.77 US


Click button to Buy.


Specifications

ZIN Product Number: 511886
Size: 25 tea bags
Weight: 0.22 lbs (0.10 KG)
Size (inches): 2.56" X 4.72" X 7.87"
Size (cm): 6.5 cm X 12.0 cm X 20.0 cm

Manufacturer: TerraVita



Description - Research and Analysis

Name

Aloe ferox, Mil., Aloe perryi, Baker, called Socotrine or Zanzibar Aloe, and Aloe barbadensis, Mu., variously referred to as Mediterranean, Curacao, or Barbados aloe. In English, Aloe or Cape Aloe; in French, Aloés; in German Aloe and Kap-Aloe. All are members of the Lily family (Fam. Liliaceae, tribe Aloineae).

Source

Aloe is made by evaporating the juice of aloe leaves. Leaves are cut across the base and arranged so that their juices can be collected. The process takes roughly six hours. The juice is then heated until all the liquid is driven off, leaving large, translucent blocks of the active ingredients. The Cape Aloe comes mainly from South Africa. Aloe barbadensis is grown in the Caribbean. The different aloes from the Caribbean and South Africa contain essentially the same ingredients and produce the same effects. Aloe IS NOT the same thing as aloe vera gel. Aloe vera gel is made from the central part of the aloe leaf, not from the juice, and then only from the Caribbean variety; Aloe barbadensis.

History

According to one account, after the conquest of Persia in 333 B.C., Aristotle advised Alexander the Great to make a detour on his way home to visit the island of Socotra, in the Indian Ocean, to bring home some aloe. Whether the story is true, and scholars do have their doubts, the health properties of aloe have been recognized for thousands of years. However, large scale commercial production of aloe did not begin until the late 1600s, when traders first brought Barbados aloe to London. In the 1860s, two Scottish physicians isolated aloe's active ingredient, called it Aloin (now known as babrolin), and began using it to help support constipation. Throughout much of the 18th and 19th centuries, aloe was one of the most frequently prescribed and widely used medications.

Traditional Support Uses

Aloe can be used as a laxative and purgative.

Commission E Recommendations

Aloe can be used to help support constipation.

Possible Effects

Aloe, like other members of the Lily family (including senna, cascara and rhubarb), contains molecules called anthraquinones, specifically danthrone, aloin, aloe-emodin anthrone and other anthranoids. When still in the plant, these molecules are tightly bound to sugar molecules, which makes them inactive and protects them from being absorbed in the stomach and small intestine. When the anthraquinone-sugar complex finally gets to the large intestine, bacteria in the gut remove the sugar molecule, allowing unbound anthraquinone to react with cells on the wall of the large intestine. Anthraquinones cause cells in the intestine to transport water and salts into the intestinal tract. Increased volume stimulates the walls of the colon to contract. Bowel movements usually occur six to ten hours after aloe is taken.

Aloe also appears to have disinfectant and antiviral effects, and there is some evidence that using aloe can increase immunity and accelerate wound repairing. In test tubes, aloes are good antioxidants, a finding that suggests they may have a role in improving cardiovascular health and aging. Unfortunately, these observations have not been validated in humans. Nor has anyone followed up on laboratory evidence that aloe can help speed up the rate of alcohol metabolism. If the studies could be confirmed, aloe might yet prove to be an effective hangover supportive!

Aloe vera has been used to mend radiation burns and skin irritation. Even though aloe vera is very widely used to help support an assortment of skin problems, controlled studies testing its effectiveness in supporting these complaints have produced inconclusive results. Some studies have shown that results with aloe vera are no better than with placebo. Many believe that if aloe vera does speed up wound repairing, it does so by providing a protective barrier over the wound. On the other hand, there are also convincing studies showing that aloe vera does more than just provide a protective barrier, and that accelerated wound repairing really does occur.




User Group Forum
Share your questions and information with the ZooScape community!
Be the first to post!





Directions

Hot tea brewing method: Bring freshly drawn cold water to a rolling boil. Place 1 tea bag for each cup into the teapot. Pour the boiling water into the pot, cover and let steep for 2-4 minutes. Pour into your cup; add milk and natural sweetener to taste.

Iced tea brewing method: (to make 1 liter/quart): Place 5 tea bags into a teapot or heat resistant pitcher. Pour 1 1/4 cups of freshly boiled water over the tea itself. Steep for 5 minutes. Quarter fill a serving pitcher with cold water. Pour the tea into the serving pitcher straining the tea bags. Add ice and top-up with cold water. Garnish and sweeten to taste.


Cautions

Aloe should not be taken internally by pregnant women or anyone with gastrointestinal problems, such as colitis, Crohn's disease or inflammatory bowel syndrome.

Do not use for more than 10 days consecutively without professional medical attention.

Concerns

Aloe taken as a laxative causes intense cramping, and there is something about this particular laxative that tends to make hemorrhoids worse. Hemorrhoid sufferers should consider trying another product. Small amounts of the active ingredient are absorbed from the large intestine, and may appear in mother's milk and in urine. Their presence in the urine could be a disconcerting experience since, depending on the acidity of the urine, its color may turn brown or even red. A handful of reports have described allergic skin reactions after using aloe vera, but given the large numbers of people using aloe vera on their skin, skin reactions must be quite uncommon. The greatest cause for concern is the mounting body of evidence that aloe (BUT NOT ALOE VERA), or at least some of its components, are carcinogenic. That possibility alone should be sufficient to deter the prudent consumer from using this particular laxative more than once or twice.

Warnings

Chronic use of any laxative can deplete the body of potassium, and low levels of potassium can cause dangerous irregularities in the way the heart beats. Anthraquinone-containing laxatives (not just aloe, but also senna) cause an apparently benign condition called melanosis coli. Brownish pigment accumulates in the wall of the large intestine, where it seems to do no harm. Doctors consider melanosis coli to be a marker for laxative abuse. Virtually every scientific body that has reviewed the problem recommends that none of the Lily family laxatives be used for more than 10 days. Because danthrone can cause tumors in laboratory animals, preparations made from danthrone have been withdrawn from the market. Similar tumors have not been reported after using the natural products (aloe, senna, cascara, rhubarb), but most physicians still advise against their chronic use. Aloe should not be used by nursing mothers.

Drug Testing

Aloe will not cause a false positive drug test, but chronic use may cause enough discoloration of the urine to interfere with the testing process, and that could be interpreted as an attempt to avoid being tested.




ZooScape Reviews!

Click here to share a review!

Number of Reviews:

2

Average Rating:

4.0



Satisfied!

-- Anonymous
-- June 17, 2005




Wonderful!

-- Anonymous
-- June 17, 2005




Our Price: $14.77 US


Click button to Buy.




People Like You Also Bought...

You may also be interested in:

Apple Cider Vinegar with Bromelain and Apple Pectin - 600 mg






Number of Reviews
for this Product: 2
Average Rating
for this Product:
Awful
Wonderful

1

2

3

4

5




Share This Page!
Did you find this page useful?
Please share this page with your social network!
Twitter


Facebook





Happy Customers

The BEST thing for my allergies
Works great.

-- Rochelle





Potassium Citrate Powder
This is the best potassium I've ever taken. I have to take diuretics for high blood pressure. This f [continues ...]

-- Hannah

Potassium Citrate Powder





Make $1 per sale -
Link to ZooScape.com!
More Photographs - Aloe Vera Leaf (Lu Hui) Tea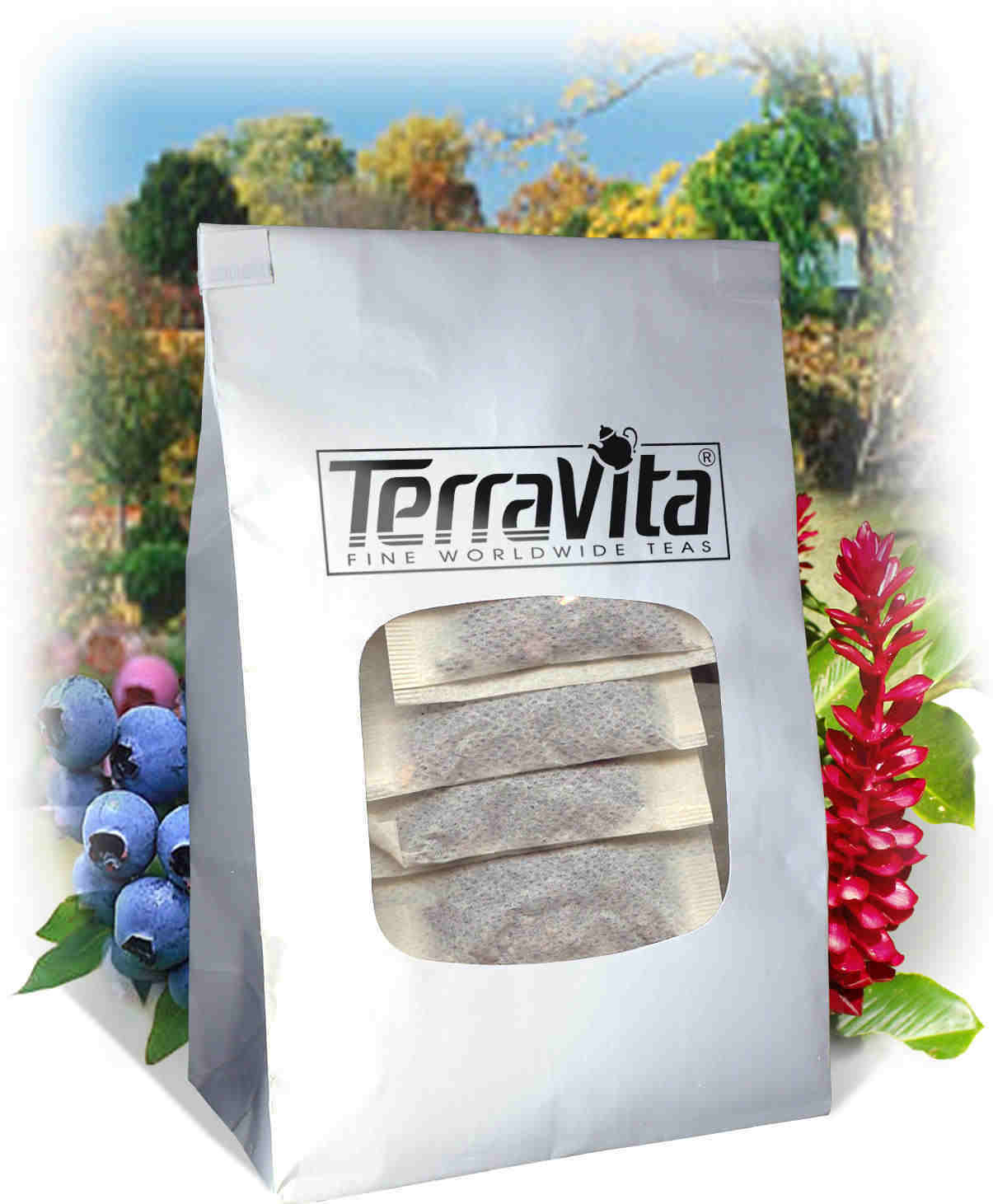 End of More Photographs - Aloe Vera Leaf (Lu Hui) Tea


* These statements have not been evaluated by the Food and Drug Administration (FDA). Products are intended to support general well being and are not intended to treat, diagnose, mitigate, prevent, or cure any condition or disease. If conditions persist, please seek advice from your medical doctor.
Information provided at ZooScape.com relies partly on Traditional Uses. The essence of the current American rule on Traditional Uses is, as stated by FTC, "Claims based on historical or traditional use should be substantiated by confirming scientific evidence, or should be presented in such a way that consumers understand that the sole basis for the claim is a history of use of the product for a particular purpose."

See: FTC - Dietary Supplements: An Advertising Guide for Industry