Questions?

We Answer The Phone!

Telephone Us Now!

1-844-449-0444
1-856-467-2430

Email us now!

All Products - #20 of 34: Previous Next

Jasmine with Flowers - Green Tea (Loose)


Green Tea Benefits With Authentic Floral Accent! *
4 oz


More Photographs below.


| | |
| --- | --- |
| | Surprising body and a captivating floral character! * |


More Info continues below.


Our Price: $11.16 US


Click button to Buy.
In Stock - Ships Right Now!


Specifications

ZIN Product Number: 510600
Size: 4 oz
Weight: 0.62 lbs (0.28 KG)
Size (inches): 2.56" X 4.72" X 7.87"
Size (cm): 6.5 cm X 12.0 cm X 20.0 cm

Manufacturer: TerraVita

Ingredients - Nutritional: Vitamin C -- 2%

Ingredients: Green Tea, Jasmine

Region: Fujian Province

Country of Origin: China



Description - Research and Analysis

Green tea and jasmine - perfect companions!

This jasmine tea is an extremely popular and economical alternative to "whole herb" jasmine tea that contains very expensive jasmine flowers only. It is essentially a high quality green tea base that has been scented with premium jasmine flowers, and the spent jasmine blooms are added as a decorative element to the tea. Years ago, layering of the two different types of leaves was the common infusion process; today a more sophisticated hot air process is used allowing for reuse of spent blooms. The result is a green tea adorned with an exquisite floral character!

Obviously, the result is a milder jasmine tea as compared with true jasmine flower tea, and one cannot obtain similar medicinal properties as a true jasmine tea. In fact, green tea health benefits are more applicable to this particular tea, and the added sedative aroma of its floral companion is simply a wonderful bonus. After all, most of the purported benefits of jasmine are associated with its aromatic qualities! In a nutshell, this tea provides all the antioxidant goodness of a quality green tea with the relaxing properties of jasmine flower.

Jasmine tea is one of the most pleasant tasting green teas available on the market. On the nose, the dry tea has a floral bouquet which literally causes your senses to come alive with pleasant thoughts. The flavor is enhanced with the addition of jasmine blossoms which give the tea a visual appeal few other teas are capable of copying.

There are many different grades of jasmine tea. This particular grade is the first grade below the exotic jasmines. It has all the flavor, aroma and good green tea qualities but not the exorbitant price. In China they declare this jasmine tea as "Jasmine #1."

The production of jasmine tea, as touched upon earlier, is quite interesting. It is important to begin with high quality green tea - tea that has been produced between the middle of March and the middle of May. Equally important for jasmine tea are fine jasmine blossoms - flowers that bloom between the 1st of May and the end of May (these have the most intense aroma). Traditionally layers of jasmine blossoms were placed between fine green tea. In time the scent of the jasmine permeated the tea. Today, hot air is passed through the jasmine blossoms and then filtered through the tea so that the blossoms can be used more than once. The exhausted blossoms are then used to decorate the tea. Produced in both China and Taiwan, jasmine tea yields a cup with all the concentrated heady bouquet of a garden in bloom.




User Group Forum
Share your questions and information with the ZooScape community!
Be the first to post!





Directions

Hot tea brewing method: When preparing by the cup, this tea can be used repeatedly - about 3 times. The secret is to use water that is about 180 degrees farenheit or 80 degrees celsius. Place 1 teaspoon in your cup, let the tea steep for about 3 minutes and then begin enjoying a cup of enchantment. Do not remove the leaves from the cup. Once the water level is low, add more water, and so on and so on, until the flavor of the tea is exhausted. Look at the pattern of the leaves in the brew, not only do they foretell your fortune but you can see the leaves and the flowers petals pointing the way to good health and prosperity.

Alternatively as with all top quality teas, scoop 2-4 teaspoons of tea into the teapot, pour in boiling water that has been freshly drawn (previously boiled water has lost most of its oxygen and therefore tends to be flat tasting), steep for 2-4 minutes (to taste), stir (virtually all the leaves will sink -the flowers will float), pour into your cup but do not add milk or sugar since green tea is enjoyed "straight-up."

Iced tea brewing method: (to make 1 liter/quart): Place 6 teaspoons of tea into a teapot or heat resistant pitcher. Pour 1 1/4 cups of freshly boiled water over the tea. Steep for 5 minutes. Quarter fill a serving pitcher with cold water. Pour the tea into your serving pitcher straining the leaves. Add ice and top up the pitcher with cold water. Garnish and sweeten to taste. A rule of thumb when preparing fresh brewed iced tea is to double the strength of hot tea since it will be poured over ice and diluted with cold water.


Label Information

Shipping Port: Fuzchou

Altitude: 1500 feet

Manufacture Type: Steamed green tea

Infusion: Pale green liquor

Cup Characteristics: A green tea with surprising body and a captivating floral taste that is not found in any other natural tea


Additional Information

ZooScape is proud to be the exclusive distributor of TerraVita teas, herbs and supplements in the United States, Canada and around the world. Please direct all wholesale and bulk inquiries to Simona Heather at 1-844-449-0444.




ZooScape Reviews!
Click here to share a review!



Our Price: $11.16 US


Click button to Buy.
In Stock - Ships Right Now!




People Like You Also Bought...

You may also be interested in:

Golden Pu-erh Tea






Be the first
to rate this product!
Awful
Wonderful

1

2

3

4

5




Share This Page!
Did you find this page useful?
Please share this page with your social network!
Twitter


Google +1

Facebook





Happy Customers

The BEST thing for my allergies
Works great.

-- Rochelle





Potassium Citrate Powder
This is the best potassium I've ever taken. I have to take diuretics for high blood pressure. This f [continues ...]

-- Hannah

Potassium Citrate Powder






Make $1 per sale -
Link to ZooScape.com!
More Photographs - Jasmine with Flowers - Green Tea (Loose)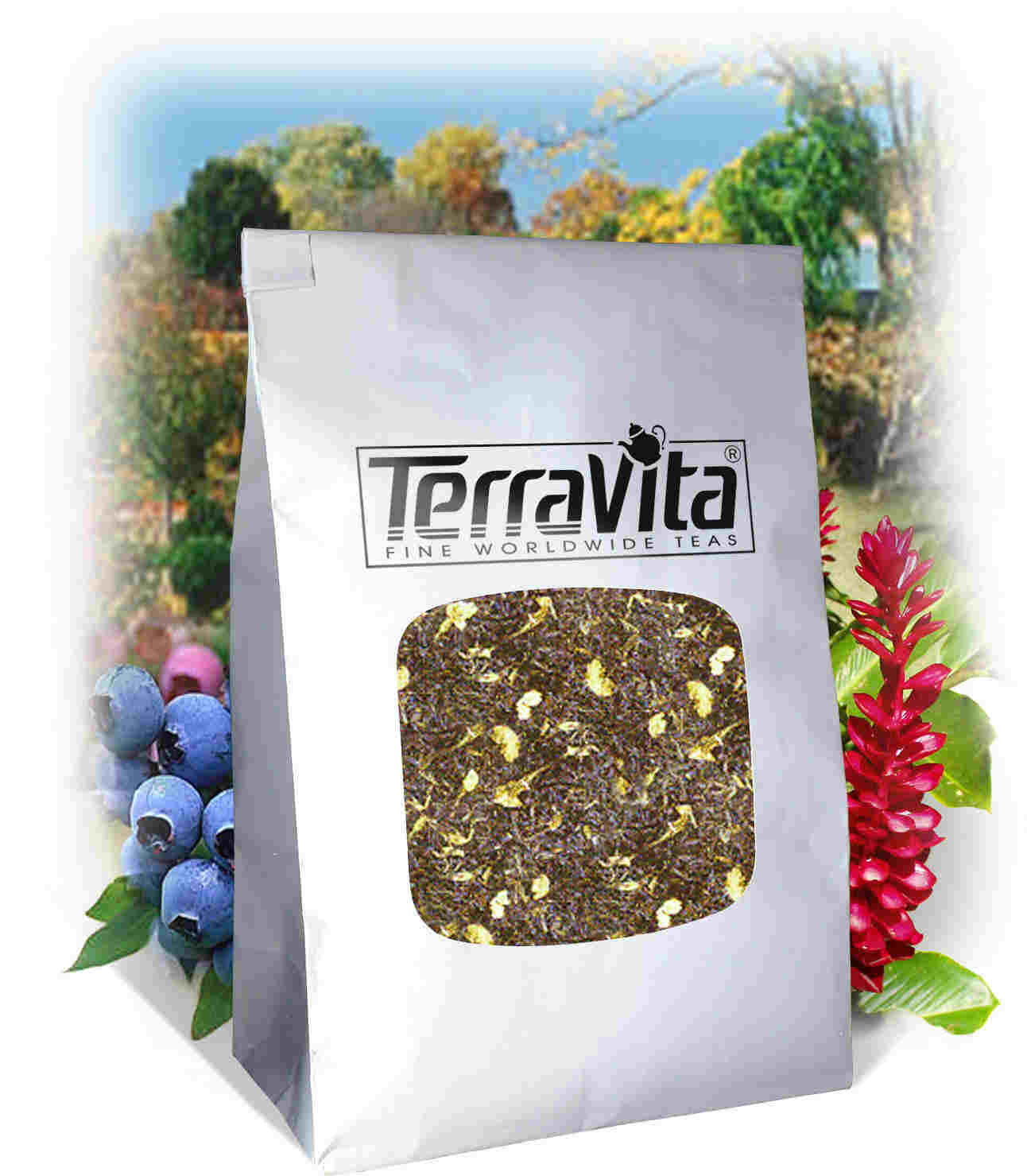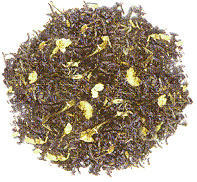 End of More Photographs - Jasmine with Flowers - Green Tea (Loose)


* These statements have not been evaluated by the Food and Drug Administration (FDA). Products are intended to support general well being and are not intended to treat, diagnose, mitigate, prevent, or cure any condition or disease. If conditions persist, please seek advice from your medical doctor.
Information provided at ZooScape.com relies partly on Traditional Uses. The essence of the current American rule on Traditional Uses is, as stated by FTC, "Claims based on historical or traditional use should be substantiated by confirming scientific evidence, or should be presented in such a way that consumers understand that the sole basis for the claim is a history of use of the product for a particular purpose."

See: FTC - Dietary Supplements: An Advertising Guide for Industry