Questions?

We Answer The Phone!

Telephone Us Now!

1-844-449-0444
1-856-467-2430

Email us now!

All Products - #8 of 79: Previous Next
View: All Products (79) | Pill Blends (5) | Pills (1) | Powder Blends (10) | Powders (2) | Tea and Coffee Blends (20) | Teas (4)

Cascara Sagrada Bark Tea


Alleviates Constipation and Stimulates Intestinal Contractions. *
25 tea bags


More Photographs below.

Name

Rhamnus purshianus, DC. (Rhamnaceae), commonly called cascara bark, or cascara. The very closely related Rhamnus catharticus L., or European buckthorn is called Neprun purgatif in French; in German, Kreuzdor...

More Info continues below.


Our Price: $15.27 US


Click button to Buy.


Specifications

ZIN Product Number: 427520
Size: 25 tea bags
Weight: 0.18 lbs (0.08 KG)
Size (inches): 2.56" X 4.72" X 7.87"
Size (cm): 6.5 cm X 12.0 cm X 20.0 cm

Traditional Uses:

Manufacturer: TerraVita

Ingredients: Cascara Sagrada



Description - Research and Analysis

Name

Rhamnus purshianus, DC. (Rhamnaceae), commonly called cascara bark, or cascara. The very closely related Rhamnus catharticus L., or European buckthorn is called Neprun purgatif in French; in German, Kreuzdorn.

Source

Cascara comes from the bark of a tree that is the North relative of the Buckthorn (Rhamnus frangula). The latter grows throughout Europe and Asia. The active ingredients of both barks are effective laxatives. However, cascara bark must be allowed to age for at least one year before it is used. Unaged bark is much more potent than blackthorn, and if used fresh it can result in a violent gastrointestinal upset.

History

Certainly the safest of the herbal laxatives, cascara bark has been tried for hundreds of years. Cascara and other anthracene-containing plants were first used for their pigments by the ancient Greeks and Romans. Their laxative properties were discovered in the Middle Ages.

Traditional Support Uses

Laxative and duprative (something used to purify the blood).

Commission E Recommendations

Cascara bark can be used to help support constipation.

Possible Effects

Cascara bark and buckthorn belong to a group of plants that contain anthracene pigments. The name derives from the fact that they were first isolated from anthracite in 1832 (by the French chemists Dumas and Lambert). Cascara works in exactly the same way as aloe, Buckthorn, frangula bark, and senna. The active ingredients are inert in the upper gastrointestinal tract, but when they reach the large bowel they are converted to their active form (by removal of sugar molecules that are attached to the pigments). Once they have been converted, they cause water and electrolytes (vital body salts like sodium and potassium) to accumulate in the large intestine. As the volume of the large intestine increases, so does its internal pressure, and that causes the intestines to contract, resulting in a bowel movement. St. John's Wort also contains anthraquinones, but has no laxative effects because the sugar molecules are not split off in the intestines.

Dosage

Cascara is usually taken in sugar-coated tablets, but liquid extracts and elixirs are also used. The dose is usually adjusted to contain 20-30 miiiigrams of the active agents (Cascarasides A, B, C, and D), the equivalent of .25 to 1 gram of the dried bark.




User Group Forum
Share your questions and information with the ZooScape community!
Be the first to post!





Directions

Hot tea brewing method: Bring freshly drawn cold water to a rolling boil. Place 1 tea bag for each cup into the teapot. Pour the boiling water into the teapot. Cover and let steep for 3-7 minutes according to taste (the longer the steeping time the stronger the tea).

Iced tea brewing method (to make 1 liter/quart): Place 6 tea bags into a teapot or heat resistant pitcher. Pour 1 1/4 cups of freshly boiled water over the tea. Steep for 5 minutes. Quarter fill a serving pitcher with cold water. Pour the tea into your serving pitcher straining the bags. Add ice and top-up the pitcher with cold water. Garnish and sweeten to taste. [A rule of thumb when preparing fresh brewed iced tea is to double the strength of hot tea since it will be poured over ice and diluted with cold water].


Cautions

Concerns

As with aloe, small amounts of the anthracene pigments can be absorbed into the bloodstream. This means that the anthracene pigments may also appear in mother's milk, which is potentially dangerous for the child. As with all laxatives, chronic use may deplete the body of vital salts and electrolytes (particularly potassium), which in turn might cause the heart to beat in a dangerously irregular fashion.

Warnings

Experience has shown that cascara is an extremely safe drug, but it does contain some compounds that are known carcinogens, and used for more than a few weeks would be a very bad idea. As with aloe, prolonged use causes brownish pigment to be deposited in the wall of the intestines (melanosis coli). The pigment itself is harmless, and will go away when cascara is discontinued, but its presence is a sign of laxative abuse, and people with melanosis coil are at a much greater risk for colon cancer.

Drug Testing

Unlike aloe, cascara does not change the color of urine, and should not interfere with workplace urine drug screening tests.


Additional Information

ZooScape is proud to be the exclusive distributor of TerraVita teas, herbs and supplements in the United States, Canada and around the world. Please direct all wholesale and bulk inquiries to Simona Heather at 1-844-449-0444.




ZooScape Reviews!
Click here to share a review!



Our Price: $15.27 US


Click button to Buy.




People Like You Also Bought...

You may also be interested in:

Caffeine - 200 mg






Be the first
to rate this product!
Awful
Wonderful

1

2

3

4

5




Share This Page!
Did you find this page useful?
Please share this page with your social network!
Twitter


Google +1

Facebook





Happy Customers

The BEST thing for my allergies
Works great.

-- Rochelle





Potassium Citrate Powder
This is the best potassium I've ever taken. I have to take diuretics for high blood pressure. This f [continues ...]

-- Hannah

Potassium Citrate Powder





Make $1 per sale -
Link to ZooScape.com!
More Photographs - Cascara Sagrada Bark Tea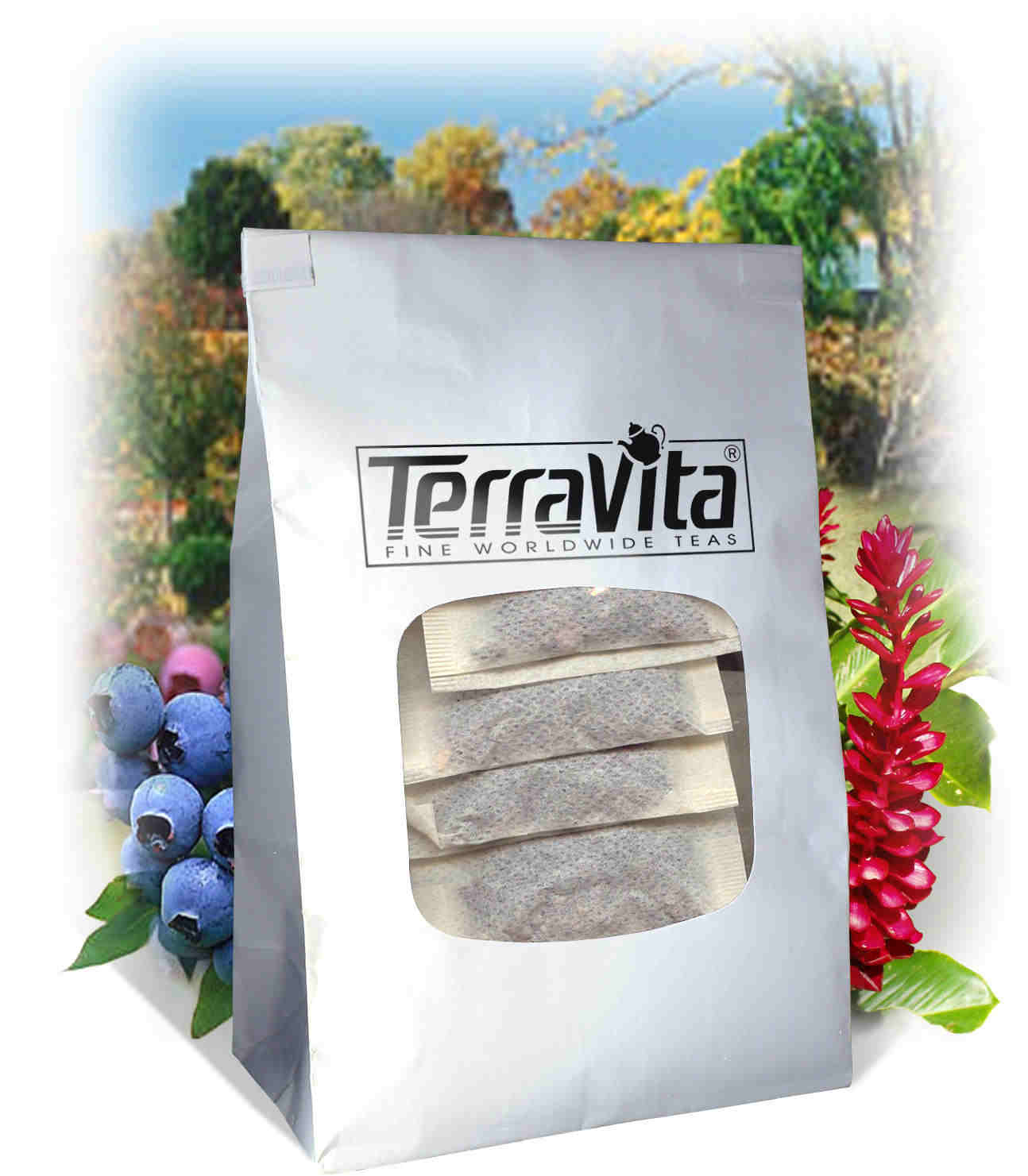 End of More Photographs - Cascara Sagrada Bark Tea


* These statements have not been evaluated by the Food and Drug Administration (FDA). Products are intended to support general well being and are not intended to treat, diagnose, mitigate, prevent, or cure any condition or disease. If conditions persist, please seek advice from your medical doctor.
Information provided at ZooScape.com relies partly on Traditional Uses. The essence of the current American rule on Traditional Uses is, as stated by FTC, "Claims based on historical or traditional use should be substantiated by confirming scientific evidence, or should be presented in such a way that consumers understand that the sole basis for the claim is a history of use of the product for a particular purpose."

See: FTC - Dietary Supplements: An Advertising Guide for Industry