Questions?

We Answer The Phone!

Telephone Us Now!

1-844-449-0444
1-856-467-2430

Email us now!

All Products - #117 of 162: Previous Next
View: All Products (162) | Cream, Salve and Gel Blends (2) | Liquid Extract Blends (5) | Liquid Extracts (5) | Pill Blends (12) | Pills (3) | Powder Blends (24) | Powders (6) | Tea Blends (52) | Teas (8) | Creams, Salves and Gels (4)

Licorice Root Tea


Licorice Has Been Known To Speed the Healing of Stomach Ulcers. *
25 tea bags


More Photographs below.

Name

Glycyrrhiza glabra, L. (Leguminosae), Liquiritiae radix., commonly called licorice and licorice root.

Source

More than 20 different species of Glycyrthiza are recognized. Licorice is a member of t... *

Amazing product!
-- Anonymous


More Info continues below.


Our Price: $12.26 US


Click button to Buy.


Specifications

ZIN Product Number: 427106
Size: 25 tea bags
Weight: 0.29 lbs (0.13 KG)
Size (inches): 2.56" X 4.72" X 7.87"
Size (cm): 6.5 cm X 12.0 cm X 20.0 cm

Traditional Uses: Diarrhea (Diarrhoea), Migraine Headache Support, Infections, Macular Degeneration (AMD), Ulcers Support, Mucous Membrane Support, Carbuncles

Manufacturer: TerraVita

Ingredients: Licorice Root

Symptoms: Swelling / Inflammation, Sore Throat, Nasal Congestion, Stomach / Intestinal Cramps, Thirst



Description - Research and Analysis

Name

Glycyrrhiza glabra, L. (Leguminosae), Liquiritiae radix., commonly called licorice and licorice root.

Source

More than 20 different species of Glycyrthiza are recognized. Licorice is a member of the pea family and contains some of the same phytoestrogens found in soy beans. Extracts of licorice are made from dried roots and stolons by steam distillation. In the United States, most "licorice" candies are, in fact, made from anise.

History

Wild licorice was used by German healers during the Dark Ages, but it was first cultivated in Spain during the 13th century. In 1302, King Edward I of England began taxing licorice imports in order to help pay for repairs on the London Bridge. Traditional Chinese herbalists included licorice in formulations prescribed to promote women's health. Modern herbalists recommend licorice as a cough supportive, but the main use for licorice today, in the United States, at least, is in the making of cigarettes and smokeless tobacco. Licorice is added to both products in order to impart a pleasant taste and smell.

Traditional Support Uses

Teas made from the dried and peeled roots can be used to help support cough and upper respiratory symptoms, also purgative and stomachic (stomach stimulant).

Commission E Recommendations

Licorice root can be used to help support gastrointestinal ulcers, respiratory catarrh, and upper respiratory tract catarrh (inflammation).

Possible Effects

The sweet taste of licorice comes from a substance called glycyrrhizic acid. In the body, glycyrrhizic acid is converted to a substance called glycyrrhetic acid. A derivative of glycyrrhizic acid, called carbenoxolone, can be used to help support peptic ulcers, but it is not approved for use in the United States. Carbenoxolone makes the stomach lining more resistant to stomach acid. Intake of too much carbenoxolone, or too much glycyrrhizic acid, causes sodium and fluid retention while, at the same time, promoting potassium loss, a combination that predictably leads to high blood pressure, muscle damage, and potassium levels so low that dangerous irregularities in heartbeat can occur.

Traditional Chinese herbalists have, for thousands of years, supported menopausal women with a combination of licorice and jujube. The success of such products may have to do with the fact that licorice, like other members of the Leuminosae family, contains phytoestrogens. The type of phytoestrogens found in licorice have not received the attention afforded soy products, but they certainly are present, and probably active. Licorice extract contains compounds that can kill parasites, such as malaria, and they may have antibacterial effects as well, though these laboratory findings have not been validated in humans.

Dosage

In human volunteers, dried extracts of licorice, containing up to 217 mg per day of glycyrrhizic acid, produced no side effects. But doses higher than that did, if the extract was used daily for more than two weeks. Average daily dose is 545 grams of root, equal to 200-600 mg of glycyrrhizin.

An infusion with 1 - 1.5 g of chopped rhizome in 150 mL of boiling water. Decoctions and extracts are included in preparations, both as active ingredient and as taste enhancer.




User Group Forum
Share your questions and information with the ZooScape community!
Be the first to post!





Directions

Hot tea brewing method: Bring freshly drawn cold water to a rolling boil. Place 1 tea bag for each cup into the teapot. Pour the boiling water into the teapot. Cover and let steep for 3-7 minutes according to taste (the longer the steeping time the stronger the tea).

Iced tea brewing method (to make 1 liter/quart): Place 6 tea bags into a teapot or heat resistant pitcher. Pour 1 1/4 cups of freshly boiled water over the tea. Steep for 5 minutes. Quarter fill a serving pitcher with cold water. Pour the tea into your serving pitcher straining the bags. Add ice and top-up the pitcher with cold water. Garnish and sweeten to taste. [A rule of thumb when preparing fresh brewed iced tea is to double the strength of hot tea since it will be poured over ice and diluted with cold water].


Cautions

Concerns

The biggest concern is deciding how much can be safely taken. Medical text books say that an intake of 100 mg glycyrrhizic acid per day (equivalent to 50 grams licorice sweets or candies containing 0.2 percent glycyrrhizic acid) is enough to cause problems. However, results of studies with human volunteers indicate that when the glycyrrhizic acid came from licorice extract, rather than from pure glycyrrhizic acid that had been added to candies as a food flavoring, much less was absorbed into the body, and that as much as 200 mg per day of glycyrrhizic acid could be taken safely (provided it came from licorice extract).

Warnings

In studies with volunteers, women in general, and those taking birth control pills in particular, were much more likely to experience side effects than men. Pregnant rats fed licorice delivered low birth weight offspring, and they often had high blood pressure and heart damage. Pregnant women should not be using licorice. Nor should breast feeding mothers, at least until someone takes the time to measure the glycyrrhetic acid content of breast milk.

Drug Testing

There are no published studies suggesting that glycyrrhizic acid, or anything contained in the extract, can interfere with standard workplace urine drug screening tests.


Additional Information

ZooScape is proud to be the exclusive distributor of TerraVita teas, herbs and supplements in the United States, Canada and around the world. Please direct all wholesale and bulk inquiries to Simona Heather at 1-844-449-0444.




ZooScape Reviews!

Click here to share a review!

Number of Reviews:

2

Average Rating:

4.0



Amazing product!

-- Anonymous
-- June 17, 2005






-- Anonymous
-- June 17, 2005




Our Price: $12.26 US


Click button to Buy.




People Like You Also Bought...

You may also be interested in:

Linden Flower Tea






Number of Reviews
for this Product: 2
Average Rating
for this Product:
Awful
Wonderful

1

2

3

4

5




Share This Page!
Did you find this page useful?
Please share this page with your social network!
Twitter


Google +1

Facebook





Happy Customers

The BEST thing for my allergies
Works great.

-- Rochelle





Potassium Citrate Powder
This is the best potassium I've ever taken. I have to take diuretics for high blood pressure. This f [continues ...]

-- Hannah

Potassium Citrate Powder






Make $1 per sale -
Link to ZooScape.com!
More Photographs - Licorice Root Tea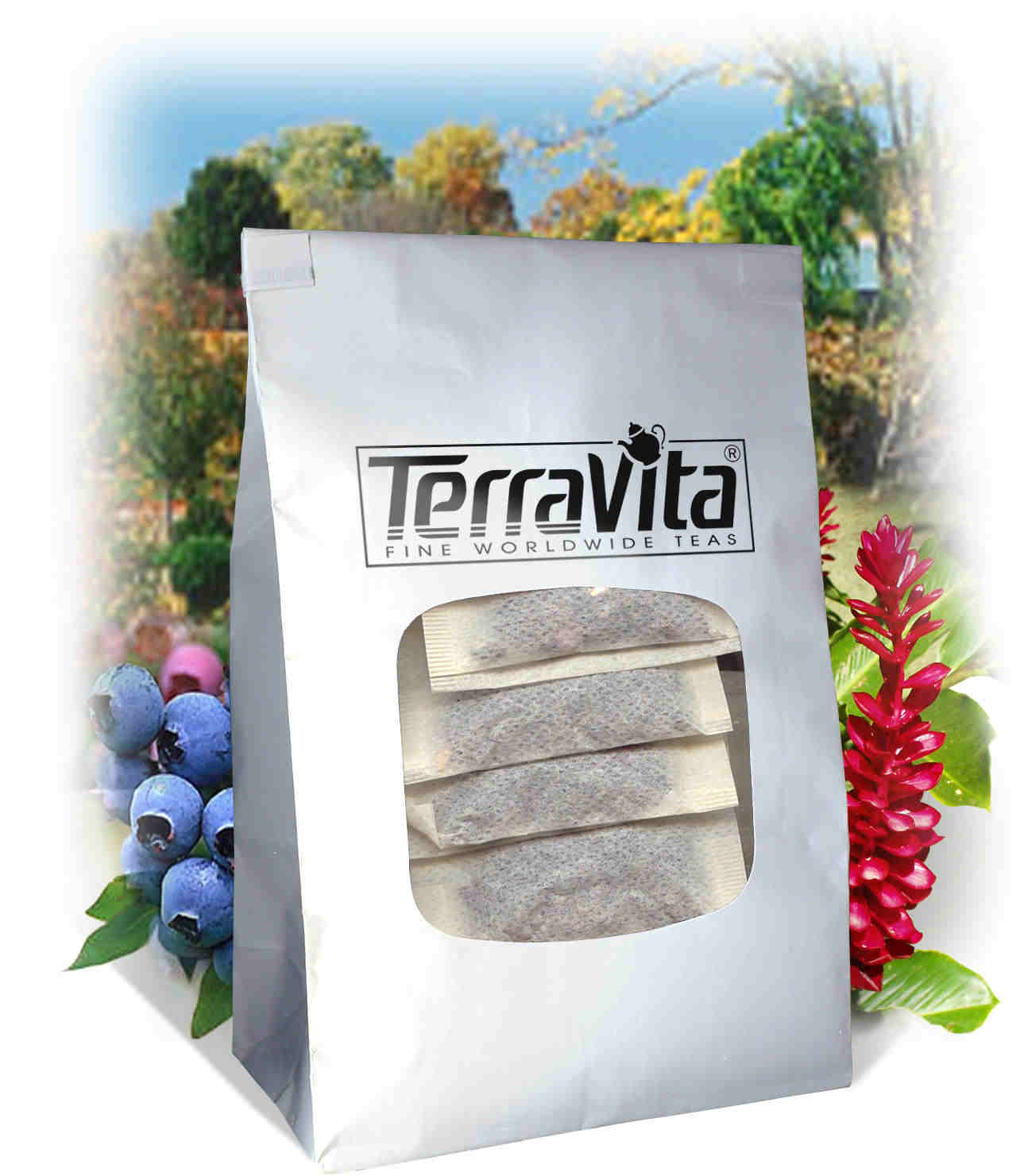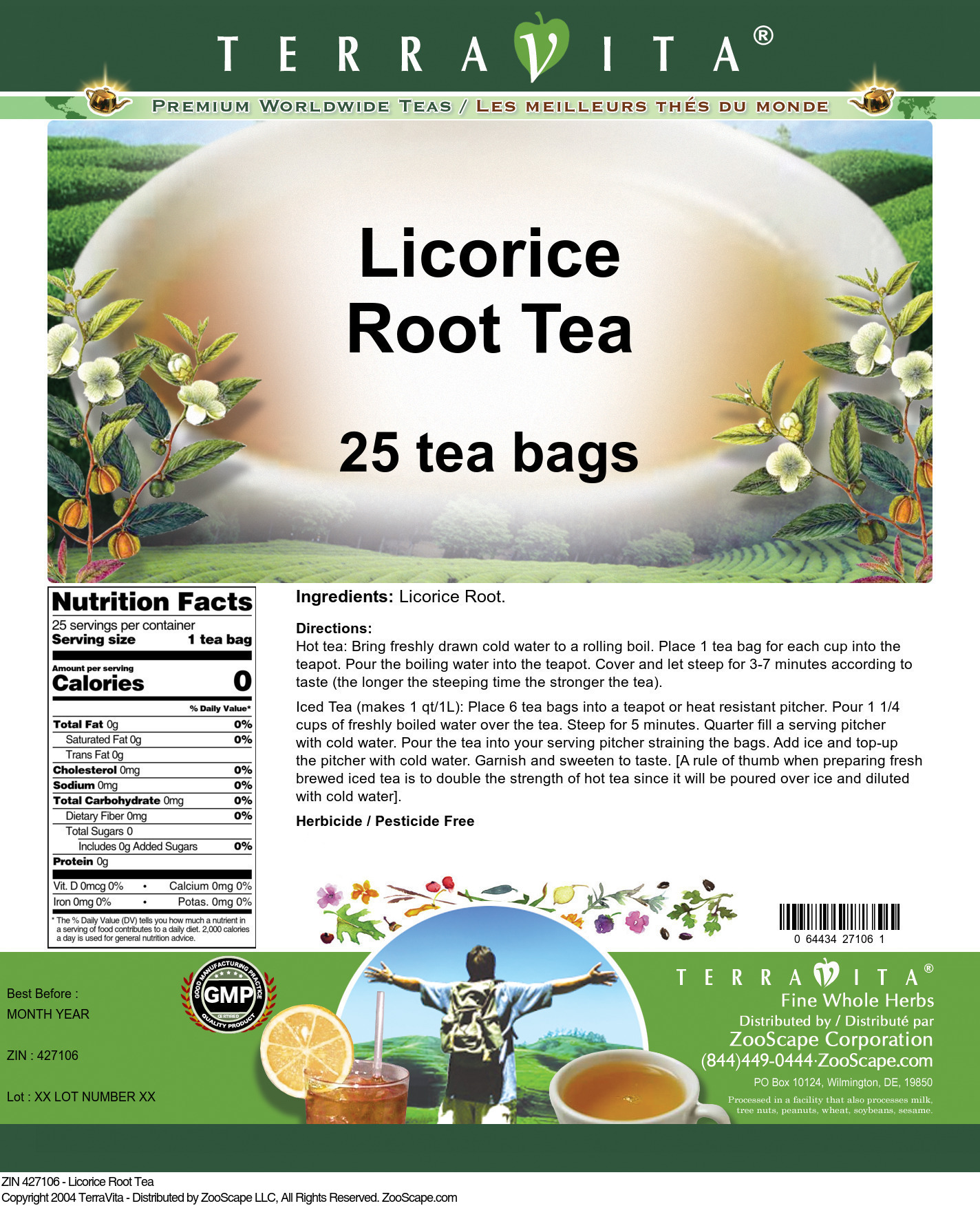 End of More Photographs - Licorice Root Tea


* These statements have not been evaluated by the Food and Drug Administration (FDA). Products are intended to support general well being and are not intended to treat, diagnose, mitigate, prevent, or cure any condition or disease. If conditions persist, please seek advice from your medical doctor.
Information provided at ZooScape.com relies partly on Traditional Uses. The essence of the current American rule on Traditional Uses is, as stated by FTC, "Claims based on historical or traditional use should be substantiated by confirming scientific evidence, or should be presented in such a way that consumers understand that the sole basis for the claim is a history of use of the product for a particular purpose."

See: FTC - Dietary Supplements: An Advertising Guide for Industry