Questions?

We Answer The Phone!

Telephone Us Now!

1-844-449-0444
1-856-467-2430

Email us now!

All Products - #18 of 69: Previous Next
View: All Products (69) | Pill Blends (4) | Pills (2) | Powder Blends (8) | Powders (4) | Tea and Coffee Blends (16) | Teas (4) | Creams, Salves and Gels (2)

Artichoke Leaf Tea (Loose)


One of Oldest Natural Remedies Valued by Egyptians. *
8 oz


More Photographs below.

Artichoke (Cynara scolymus) is a large thistle-like plant is native to the regions of southern Europe, North Africa, and the Canary Islands. The artichoke is one of the world's oldest nutraceutical plants. The ancient Egyptians placed great va... *


"Very effective tea -- would buy again. Thank you!" -- Andreea (College Professor)


More Info continues below.


Our Price: $24.40 US


Click button to Buy.


Specifications

ZIN Product Number: 426917
Size: 8 oz
Weight: 0.57 lbs (0.26 KG)
Size (inches): 2.56" X 4.72" X 7.87"
Size (cm): 6.5 cm X 12.0 cm X 20.0 cm

Traditional Uses: Constipation, Indigestion, High Triglycerides, Liver Disorders, Gallstones, Dyspepsia, Hypercholesterolemia

Manufacturer: TerraVita

Ingredients: Artichoke Leaf

Symptoms: Nausea, Appetite (Increased or Decreased), Abdominal Pain, Flatulence

Actions: Cholagogue



Description - Research and Analysis

Artichoke (Cynara scolymus) is a large thistle-like plant is native to the regions of southern Europe, North Africa, and the Canary Islands. The artichoke is one of the world's oldest nutraceutical plants. The ancient Egyptians placed great value on the plant - it is clearly seen in drawings involving fertility and sacrifice. Moreover, this plant was used by the ancient Greeks and Romans as a digestive aid. In sixteenth-century Europe, the artichoke was favored as a food by royalty. It can also be tried to lower cholesterol, as a digestive aid, for liver protection and gallstones.

Artichoke leaves contain a wide number of active constituents, including cynarin, 1,3 dicaffeoylquinic acid, 3-caffeoylquinic acid, and scolymoside. The choleretic (bile stimulating) action of the plant has been well documented in a placebo-controlled trial involving 20 healthy volunteers. After the administration of 1.92 grams of standardized artichoke extract directly into the duodenum, liver bile flow increased by 127.3% and 151.5% at the 30- and 60-minute mark, respectively. This choleretic effect has led to the popular use of artichoke extract in Europe for the potential to help support symptoms of mild dyspepsia and indigestion-particularly following a meal high in fat. In an open-label study with 553 persons suffering from non-specific digestive disorders (including dyspepsia and indigestion), 320-640 mg of a standardized artichoke extract taken three times per day was found to help support nausea, abdominal pain, constipation, and flatulence in over 70% of the study participants.

The plant can also be employed therapeutically in supporting elevated lipid levels, although with mixed results. For example, a research study in the late 1970s using cynarin at a daily amount of either 250 mg or 750 mg concluded that it did not alter cholesterol and triglyceride levels in patients with familial high cholesterol after three months of therapy. In contrast, however, a recent open-label European study (partially summarized above) suggests that artichoke is efficacious in altering lipid values. After using a standardized artichoke extract (320 mg/capsule) at an amount of one to two capsules two to three times a day for six weeks, total cholesterol and triglyceride values decreased significantly by an average of 11.5% and 12.5%, respectively. HDL-cholesterol levels did not rise significantly. The results of this study, however, must be questioned because of the lack of dietary control and the lack of a placebo group.

While scientists are not certain how artichoke leaves lower cholesterol, test tube studies have suggested that the action may be due to an inhibition of cholesterol synthesis and/or the increased reduction of cholesterol because of the plant's choleretic action. In test tube studies, the flavonoids from the artichoke (e.g., luteolin) have been shown to help avoid LDL-cholesterol oxidation. Moreover, artichoke leaves may be liver protective, as test tube results have demonstrated its effectiveness against carbon tetrachloride-induced toxicity.




User Group Forum
Share your questions and information with the ZooScape community!
Be the first to post!





Directions

Hot tea brewing method: Bring freshly drawn cold water to a rolling boil. Place 1 teaspoon for each cup into the teapot. Pour the boiling water into the teapot. Cover and let steep for 3-7 minutes according to taste (the longer the steeping time the stronger the tea).

Iced tea brewing method (to make 1 liter/quart): Place 6 teaspoons into a teapot or heat resistant pitcher. Pour 1 1/4 cups of freshly boiled water over the tea. Steep for 5 minutes. Quarter fill a serving pitcher with cold water. Pour the tea into your serving pitcher straining the leaves. Add ice and top-up the pitcher with cold water. Garnish and sweeten to taste. [A rule of thumb when preparing fresh brewed iced tea is to double the strength of hot tea since it will be poured over ice and diluted with cold water].


Cautions

At the recommended amount and according to the German Commission E Monographs, there are no known side effects or drug interactions.

However, they also state that the use of artichoke is contraindicated in those who are allergic to artichokes and other members of the Compositae (e.g., daisy) family.

In addition, those who have any obstruction of the bile duct (e.g., as a result of gallstones) should not employ this plant therapeutically. There have been reports of kidney failure and/or toxicity from the use of artichoke leaves.

The plant's safety during pregnancy and lactation has not been established.

At the time of writing, there were no well-known drug interactions with artichoke.


Additional Information

ZooScape is proud to be the exclusive distributor of TerraVita teas, herbs and supplements in the United States, Canada and around the world. Please direct all wholesale and bulk inquiries to Simona Heather at 1-844-449-0444.




ZooScape Reviews!

Click here to share a review!

Number of Reviews:

2

Average Rating:

4.0





Very effective tea -- would buy again. Thank you!

-- Andreea (Profession: College Professor)
-- July 1, 2012




Good product!

-- Anonymous
-- June 17, 2005




Our Price: $24.40 US


Click button to Buy.




People Like You Also Bought...

You may also be interested in:

Apple Cider Vinegar with Bromelain and Apple Pectin - 600 mg






Number of Reviews
for this Product: 2
Average Rating
for this Product:
Awful
Wonderful

1

2

3

4

5




Share This Page!
Did you find this page useful?
Please share this page with your social network!
Twitter


Google +1

Facebook





Happy Customers

The BEST thing for my allergies
Works great.

-- Rochelle





Potassium Citrate Powder
This is the best potassium I've ever taken. I have to take diuretics for high blood pressure. This f [continues ...]

-- Hannah

Potassium Citrate Powder






Make $1 per sale -
Link to ZooScape.com!
More Photographs - Artichoke Leaf Tea (Loose)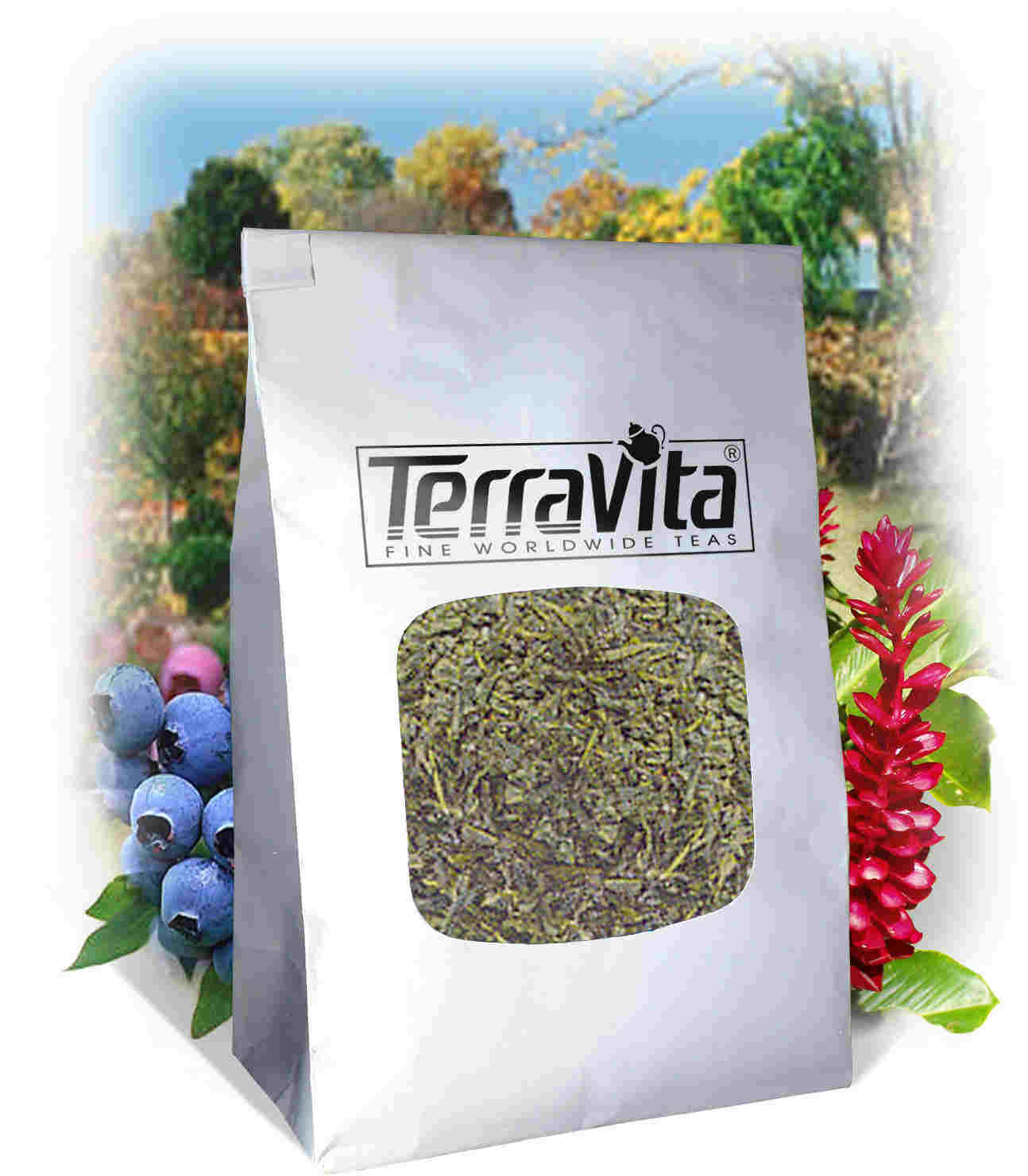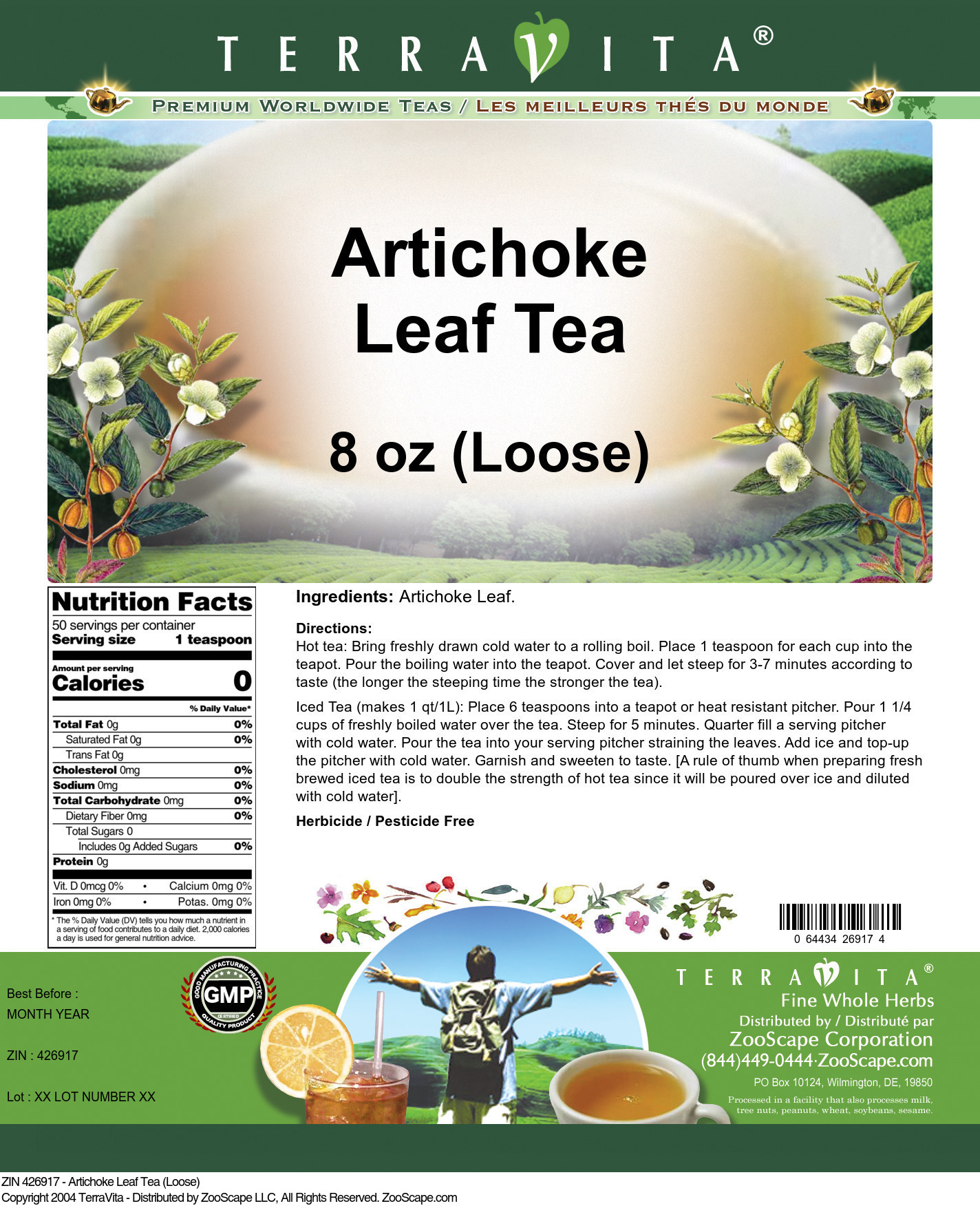 End of More Photographs - Artichoke Leaf Tea (Loose)


* These statements have not been evaluated by the Food and Drug Administration (FDA). Products are intended to support general well being and are not intended to treat, diagnose, mitigate, prevent, or cure any condition or disease. If conditions persist, please seek advice from your medical doctor.
Information provided at ZooScape.com relies partly on Traditional Uses. The essence of the current American rule on Traditional Uses is, as stated by FTC, "Claims based on historical or traditional use should be substantiated by confirming scientific evidence, or should be presented in such a way that consumers understand that the sole basis for the claim is a history of use of the product for a particular purpose."

See: FTC - Dietary Supplements: An Advertising Guide for Industry