Questions?

We Answer The Phone!

Telephone Us Now!

1-800-760-8783
1-905-494-1785

Email us now!

Veratrum-Homaccord


Eliminate Discomfort and Inflammation of the Digestion Tract. *
1 fl oz


More Photographs below.


| | |
| --- | --- |
| | Heel medication affords bodily assistance by activating the body's own forces of immunity and resistance. * |
| | Based upon 100 years of healing experience. * |
| | Homaccord combinations are scientifically measured and fastidiously proven in the country of Germany. * |




"" -- Anonymous

More Info continues below.


Our Price: $23.98 US


Click button to Buy.


Specifications

ZIN Product Number: 426366
Size: 1 fl oz
Weight: 0.20 lbs (0.09 KG)
Size (inches): 1.57" X 1.57" X 3.94"
Size (cm): 4.0 cm X 4.0 cm X 10.0 cm

Traditional Uses: Intestinal Disorders, Gastro-Enteritis, Gastrointestinal Disorders

Manufacturer: Heel

Ingredients: Rheum Officinale (1 X) (1.0 mL), Rheum Officinale (10 X) (0.1 mL), Rheum Officinale (30 X) (0.1), Veratrum Album (10 X) (0.6 mL), Veratrum Album (2 X) (0.6 mL), Veratrum Album (200 X) (0.6 mL), Veratrum Album (30 X) (0.6 mL), Aloe Socotrina (10 X) (0.2 mL), Aloe Socotrina (2 X) (0.2 mL), Aloe Socotrina (30 X) (0.2 mL), Tormentilla (0 X) (0.1 mL), Tormentilla (10 X) (0.1 mL), Tormentilla (30 X) (0.1 mL)

Other Ingredients: Alcohol Content (30%-40%)

Symptoms: Bloating, Swelling / Inflammation, Flatulence

Actions: Anti-Inflammatory

* Please Note: This knowledge at ZooScape.com is based in part on Traditional Medicine which uses natural materials to support well being. This information has not been evaluated or approved through the FDA. Those statements have not been evaluated by the Food and Drug Administration (FDA). These ZooScape.com products are intended to support well being and are not intended to treat, diagnose, mitigate, prevent, or cure any condition or disease. If conditions persist, please talk over with your doctor.



Description - Research and Analysis

Supports the treatment of gastroenteritis, especially diarrhea. It has functiotropic properties (supports proper physiological activity) for the colon. Although it may not stop diarrhea instantly, it will support the gut to heal itself gently without any harsh effect. Ideally, combine with Engystol and probiotics to properly combat a bacterial or viral infection.

Homaccords are preparations which incorporate one or several active elements in respective potency chords. In general a low potency is mixed with a medium potency and the next potency. The history of this potency combination is the pretty much 100-year-old therapeutic experience that the simultaneous administration of low, medium, and higher potencies factors a reduction of the preliminary aggravation. As is thought, initial aggravations arise notably often during the administration of higher potencies given individually. Homaccords are available as attenuations for oral administration. This multipotent type - amongst other applications - is particularly ideal for treating deep-seated ailments.




User Group Forum
Share your questions and information with the ZooScape community!
Be the first to post!





Directions

Adults: In general, 10 drops 3 times daily. In acute cases, initially 10 drops every 15 minutes (for a period of up to 2 hours). Long-term administration of this preparation (for several months) must be supervised by a therapist.


Ingredients

100 mL Contains:

Veratrum album D2 - 0.6 mL
Veratrum album D10 - 0.6 mL
Veratrum album D30 - 0.6 mL
Veratrum album D200 - 0.6 mL
Aloe socotrina D2 - 0.2 mL
Aloe socotrina D10 - 0.2
Aloe socotrina D30 - 0.2
Tormentilla D10 - 0.3 mL
Tormentilla D30 - 0.3 mL
Rheum officinale D1 - 0.1 mL
Rheum officinale D10 - 0.1 mL
Rheum officinale D30 - 0.1 mL
35 vol. % alcohol




Cautions




Additional Information

Did you know...

that Heel medications are based on homotoxicology, which bridges the gap between conventional medicine and homeopathy?
that many clinical studies as well as basic research have confirmed the efficacy of Heel medications?
that Heel is the leading seller of homeopathic medications in Germany, the only pharmaceutical company offering antihomotoxic medications, and the top producer of injectable homeopathic medications (70 million ampules per year)?
that Heel provides continuing education for health-care professionals throughout the world?
that Heel employs more then 800 people worldwide?
that Heel has affiliates and representatives in more than 50 countries?
that seventy percent of all patients prefer natural treatments?
that fifty percent of the licensed physicians in Germany prescribe homeopathic medicines on a regular basis?

"Every disease is a meaningful defensive measure on the part of the body, an attempt to compensate for damage caused by homotoxins. Therefore, supporting the body's antihomotoxic (toxin-eliminating) efforts is the most effective and well-tolerated form of treatment."
-Hans-Heinrich Reckeweg, M. D.




ZooScape Reviews!

Click here to share a review!

Number of Reviews:

2

Average Rating:

4.5



Great Product!

-- Anonymous
-- June 17, 2005






-- Anonymous
-- June 17, 2005




Our Price: $23.98 US


Click button to Buy.




People Like You Also Bought...

You may also be interested in:

Gynacoheel N (aka Nymeel)






Number of Reviews
for this Product: 2
Average Rating
for this Product:
Awful
Wonderful

1

2

3

4

5




Share This Page!
Did you find this page useful?
Please share this page with your social network!
Twitter


Google +1

Facebook





Happy Customers

ho paura degli effetti collaterali delle medicine tradizionali


-- annamaria

Lithiumeel




Cralonin is a great product, very good of the heart and highly recommonded by German Doctors.

-- Chaling

Cralonin





Make $1 per sale -
Link to ZooScape.com!
More Photographs - Veratrum-Homaccord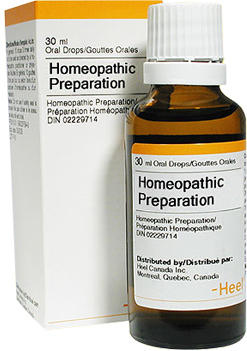 End of More Photographs - Veratrum-Homaccord


These statements have not been evaluated by the Food and Drug Administration (FDA). Products are intended to support general well being and are not intended to treat, diagnose, mitigate, prevent, or cure any condition or disease.

See: FTC - Dietary Supplements: An Advertising Guide for Industry