Questions?

We Answer The Phone!

Telephone Us Now!

1-844-449-0444
1-856-467-2430

Email us now!

All Products - #0 of 80: Next
View: All Products (80) | Liquid Extracts (5) | Pill Blends (4) | Pills (5) | Powder Blends (8) | Powders (6) | Tea and Coffee Blends (16) | Teas (4) | Creams, Salves and Gels (6)

St. John's Wort - 250 mg (0.3% Hypericin)


by

Herb-Xtra


60 capsules
Currently not available for purchase.




More Photographs below.

Nature's Mood Lifter

In many nations, sales of St. John's Wort extract far outstrip sales of regular anti-melancholys, such that it has been dubbed "nature's Prozac." Some of the early uses of this herb as a balm relate to wou... *

great value!
-- Anonymous


More Info continues below.


Specifications

ZIN Product Number: 407278
Size: 60 capsules
Weight: 0.09 lbs (0.04 KG)
Size (inches): 2.17" X 1.57" X 4.13"
Size (cm): 5.5 cm X 4.0 cm X 10.5 cm

Traditional Uses: Melancholy, Migraine Headache Support, Nervous System Health, Macular Degeneration (AMD), Vitiligo, Skin Health

Manufacturer: Herb-Xtra

Ingredients: St. John's Wort (300 mg) (0.3% hypericin (900 mcg per capsule))

Other Ingredients: Gelatin, Water

Symptoms: Insomnia, Stress / Anxiety, Irritability, Moodiness / Depression

Actions: Disinfectant



Description - Research and Analysis

Nature's Mood Lifter

In many nations, sales of St. John's Wort extract far outstrip sales of regular anti-melancholys, such that it has been dubbed "nature's Prozac." Some of the early uses of this herb as a balm relate to wound repairing.

Exactly how the name St. John's Wort came about may lie in the fact that the red oil which exudes from the buds and flowers is associated with the blood of St John the Baptist. Hippocrates, Dioscorides and Galen all make note of its wound-mending properties and its ability to help support nerve pains, such as sciatica.

Interest in St John's wort has risen recently since a number of medical trials have confirmed its ability to help improve states of mild to moderate melancholy.

Gives the Mind a Lift: In Germany sales of St. John's Wort outstrip sales of regular anti-melancholys, so much so that records show 66 million daily doses of St. John's Wort were prescribed in 1994. In over 26 clinical studies, all confirm the anti-melancholy effect. Nearly all of these studies have used a standardized extract (0.3 percent hypericin) at a dose of 300 mg taken three times a day.

Disinfectant activity Two of St. John's Wort's key compounds, hypericin and pseudohypericin, have attracted interest since they demonstrate powerful antiviral actions against viral infections and immunity deficiency.

Heals and Cleanses Wounds: Historical records support the findings that infected wounds improve when St. John's Wort oil is applied. Analysis of the oil has shown that compounds known as phloroglucinols are responsible for this health-supporting action. The same oil, when added to a cream base, can help accelerate the rejuvenating process in cases of minor wounds.

How to Take St. John's Wort

In general, 15 to 20 drops of the traditional 65 percent liquid extracts can be taken 2 to 3 times a day. If, however you wish to take St. John's Wort for its anti-melancholy effect, the best preparation to use is a 200 - 300 mg dose standardized to contain 0.3 percent hypericin extract. It should be taken with food three times a day.




User Group Forum
Share your questions and information with the ZooScape community!
JOSEPH - May 25, 2006, 11:43
#10000616
Is this product sold in stores? if so what store may I purchase this product?
ZooScape Moderator - June 13, 2006, 15:59
#10001448
ZooScape.com is strictly an online retailer and, as such, we do not have a physical store wherein you could purchase our products. However, you are most welcome to place an order through our website using our secure server for whatever items you choose! If you would prefer to place your order over the telephone, please call us toll-free within North America at 1-800-760-8783. If you reside outside of North America, our telephone number is 905-494-1785. Our friendly and knowledgeable customer service representatives are available to serve you 24 hours a day, 7 days a week!

We are proud to ship worldwide on a daily basis using USPS (United States Postal Service) and we do look forward to having the opportunity of serving you in the future and welcoming you as a customer of ZooScape.com! If you would like to see our products on the shelf in your favorite health store ask the retailer if they would consider carrying our product line. We would welcome the chance to discuss this with them!




Directions

Take 1 to 3 capsules per day with meals.


Ingredients

Standardized St. John's Wort Extract (Hypericum perforatum) - 250 mg

(guaranteeing - .3% Hypericin)


Cautions

May increase sun sensitivity, especially in fair skinned individuals. Seek professional medical advise prior to taking this product, if you are taking any of the following medications, MAO-inhibiting anti-depressants, anti-coagulants, oral contraceptives, anti-epilepsy drugs, antiretroviral drugs (protease inhibitors) or immunosupressants.

Toxicity

Acute toxicity is unlikely in the recommended dose, however a skin rash can occur on exposure to sunlight in some individuals.

Occasional stomach irritation has been reported when St. John's wort is taken on an empty stomach. When taken at the full dose, cheese, wine, beer, pickled herrings, yeast, and yeast extract should be avoided.

Drug-Herb Interactions

St. John's wort can interfere with the metabolism of some drugs. Research has shown that the active principles affect the liver and a special chemical pathway involved in drug detoxification. Some of the drugs affected by this include antihistamines, oral contraceptives, and anti-epileptics. People taking selective serotonin re-uptake inhibitors (SSRI5) such as Prozac should avoid taking St. John's wort.


Additional Information

Herb-Xtra is committed to the manufacture of high quality, standardized and guaranteed natural health products and supplements.




ZooScape Reviews!

Click here to share a review!

Number of Reviews:

3

Average Rating:

4.0





-- jamie (Profession: therapist)
-- March 27, 2004




great value!

-- Anonymous
-- June 17, 2005




Great product

-- Anonymous
-- June 17, 2005






People Like You Also Bought...

You may also be interested in:

Shiitake and Reishi Mushroom Combination Cream






Number of Reviews
for this Product: 3
Average Rating
for this Product:
Awful
Wonderful

1

2

3

4

5




Share This Page!
Did you find this page useful?
Please share this page with your social network!
Twitter


Facebook





Happy Customers

The BEST thing for my allergies
Works great.

-- Rochelle





Potassium Citrate Powder
This is the best potassium I've ever taken. I have to take diuretics for high blood pressure. This f [continues ...]

-- Hannah

Potassium Citrate Powder





Make $1 per sale -
Link to ZooScape.com!
More Photographs - St. John's Wort - 250 mg (0.3% Hypericin)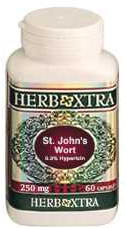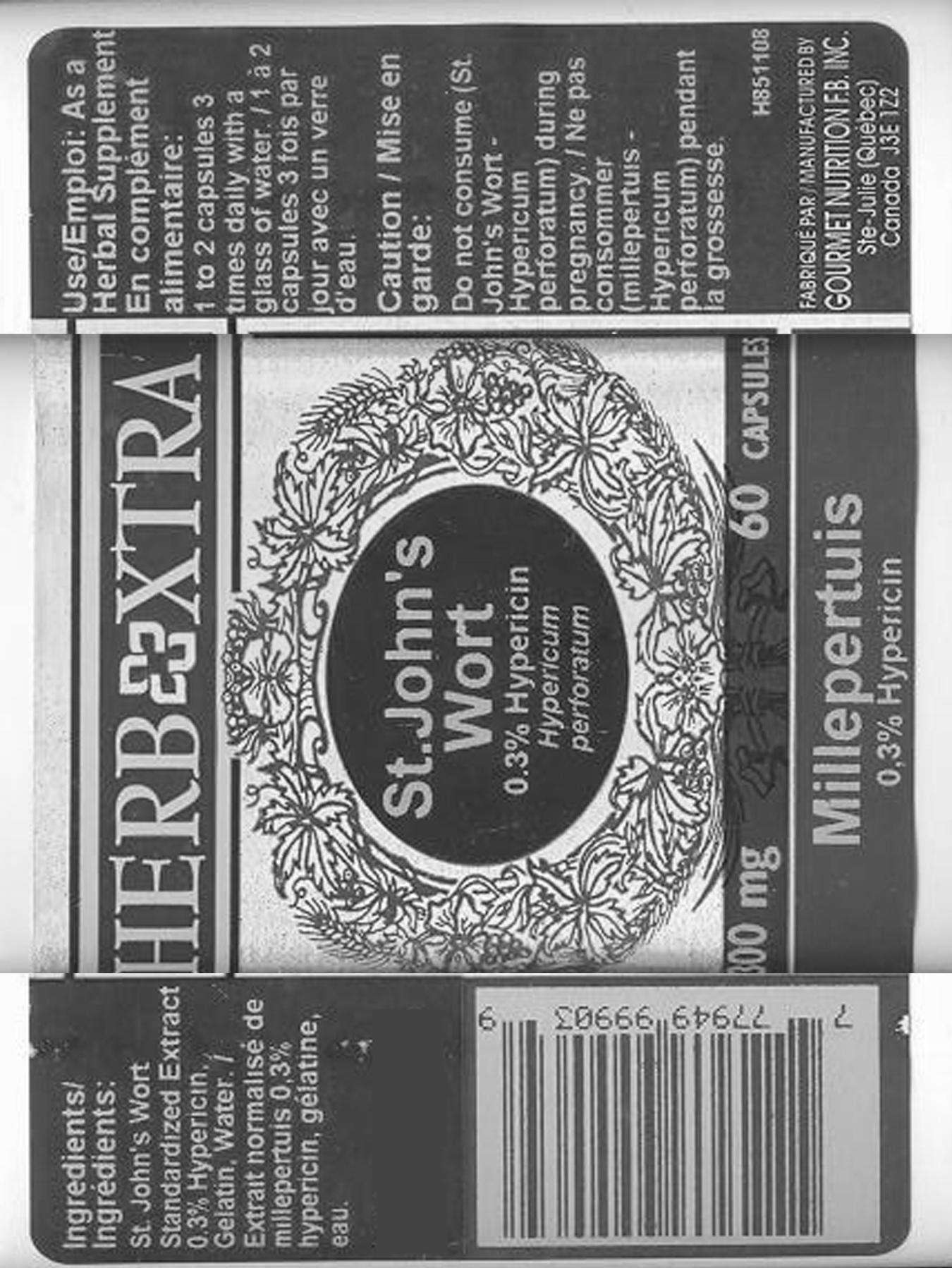 End of More Photographs - St. John's Wort - 250 mg (0.3% Hypericin)


* These statements have not been evaluated by the Food and Drug Administration (FDA). Products are intended to support general well being and are not intended to treat, diagnose, mitigate, prevent, or cure any condition or disease. If conditions persist, please seek advice from your medical doctor.
Information provided at ZooScape.com relies partly on Traditional Uses. The essence of the current American rule on Traditional Uses is, as stated by FTC, "Claims based on historical or traditional use should be substantiated by confirming scientific evidence, or should be presented in such a way that consumers understand that the sole basis for the claim is a history of use of the product for a particular purpose."

See: FTC - Dietary Supplements: An Advertising Guide for Industry