Questions?

We Answer The Phone!

Telephone Us Now!

1-844-449-0444
1-856-467-2430

Email us now!

All Products - #1 of 2: Next
View: All Products (2) | Liquid Extracts (1) | Powders (1)
Last chance: We only have 2 left - This product will not be available again once our stock runs out.



Fructose Fruit Sugar - 100% Pure


by

Now


24 oz


More Photographs below.


| | |
| --- | --- |
| | Superior Sucrose Substitute * |
| | Natural Fruit Sugar from Corn * |
| | Up to 40% Sweeter than Sugar * |
| | 40% Less Calories per Serving * |
| | Low 32 on Glycemic Index (Compare 92 for Sucrose) * |
| | Avoids Extreme Changes in Blood Sugar Levels * |



Fructose
"Two of my sons have Sucrase-Isomaltase deficiency. They can NOT digest Sucrose and its related complex sugars. Only fructose has worked well with their diets. This product has become increasingly harder to find in local stores. The newest 'designer s..." -- Roxanne (LPN and mother)

More Info continues below.


Our Price: $5.99 US


Click button to Buy.
In Stock - Ships Right Now!


Specifications

ZIN Product Number: 406164
Size: 24 oz
Weight: 1.58 lbs (0.72 KG)
Size (inches): 4.92" X 2.76" X 8.27"
Size (cm): 12.5 cm X 7.0 cm X 21.0 cm

Traditional Uses: Diabetes (Type I / Type II) Support, Weight Control / Obesity Support, Hypoglycemia, Dental Support, Blood Glucose (Sugar) Levels, Insulin Resistance Syndrome

Manufacturer: Now Foods

Ingredients: Acai Berry (450 mg ), Sodium (0 mg)

Ingredients - Nutritional: Calories From Fat - 0 - 0%, Protein -- 0 g -- 0%, Trans Fat -- 0 g -- 0%, Calories 15 Calories from fat 0, Total Carb -- 4 g -- 1%, Sugars -- 4 g

Other Ingredients: Fructose



Description - Research and Analysis

Natural Alternative: Fructose is a monosaccharide and one of the most common natural sugars. It naturally occurs in 2 to 6 percent of fruits and berries and is currently derived from corn.

Less Calories: Crystalline Fructose is up to 40% sweeter than sucrose (table sugar). It is sweetest at cold temperatures when mixed into acidic beverages. Because less fructose is needed as a sweetener, less calories are consumed. Therefore, Fructose is an excellent alternative sweetener for dieters.

Superior Properties: Unlike glucose and sucrose, fructose is absorbed in the small intestines rather slowly and does not stimulate insulin secretion. Fructose is mainly metabolized in the liver as opposed to the small intestines where glucose is metabolized. The low amount of insulin required in fructose metabolism, combined with its slower rate of absorption into the blood stream compared with sucrose makes fructose much less likely to create immediate fluctuations in blood sugar levels which sets off hypoglycemic (low blood sugar) reactions.




User Group Forum
Share your questions and information with the ZooScape community!
Frances - April 18, 2006, 10:54
#10000026
yes everytime I eat something with fructose in it it makes me ache all over. Exactly what is fructose and why does this do this to me? Is this uncommon to be allergic to this? I can eat corn and it doesnt bother me so what else is in this product that could make me allergic to it?
ZooScape Moderator - April 18, 2006, 13:25
#10001229
It is difficult to say without having more information. You may have a sensitivity to it or may be using it too often or in too large a serving size. It may be causing a mineral imbalance, an insulin resistance reaction, or some kind of digestion issue brought on by fructose consumption.

If you are having aches and pains as a result of the fructose, obviously it is recommended that you discontinue use. There's an intersting study from the University of Iowa Medical Center which revealed that fructose consumption was the culprit is a test of 219 people complaining of gas, bloating, and stomach pain. You may be similar to the people in this group who showed signs of fructose intolerance?

Fructose is a tricky thing. It's best taken in small quantities, since it is metabolized by the body in such a way that it doesn't stimulated the balancing effects of particular hormones and enzymes, as glucose does. Fruit-derived fructose does not seem to raise glucose levels as fast as table sugar; it is extremely sweet, so a little goes a long way; however, there is no release of blood sugar-regulating insulin or no appetite-regulating leptin released after large quantities of fructose are consumed. Furthermore, high fructose consumption seems to affect the mineral balance of the body (particularly magnesium levels)in a negative way. For this reason, even for those who can tolerate it in terms of digestion, it is important to use the product sparingly to reap the benefits of this alternative sweetener.

Far more of a concern to the consumer that fruit-derived fructose is high fructose corn syrup (HFCS) is derived from corn starch rather than fruit, and is implicated in many health disorders including diabetes, obesity, anemia, high cholesterol, high blood pressure, and heart problems. Even many so-called "health products" are laced with HFCS.




Ingredients

Other Ingredients: Pure Fructose


Cautions

none


Additional Information

NOW Foods is proud to announce the receipt of the Good Manufacturing Practices (GMP) certification from the National Nutritional Foods Association (NNFA). The NNFA GMP Certification Program is designed to verify compliance of member suppliers of dietary supplements with a standardized set of good manufacturing practices (GMPs) developed by NNFA. This program is based upon third party inspections of member suppliers and comprehensive audits of their GMP programs in the areas of Personnel, Plant and Grounds, Sanitation, Equipment, Quality Operations, Production and Process Controls, Warehouse, Distribution, and Post-Distribution Practices. This program ensures that all elements of the manufacturing process are reviewed to provide reasonable assurance that processes are sufficiently controlled so that products meet their purported quality.




ZooScape Reviews!

Click here to share a review!

Number of Reviews:

2

Average Rating:

5.0



Fructose

Two of my sons have Sucrase-Isomaltase deficiency. They can NOT digest Sucrose and its related complex sugars. Only fructose has worked well with their diets. This product has become increasingly harder to find in local stores. The newest 'designer sweetener' is worse on them than regular sugar. Thank you for carrying this product.

-- Roxanne (Profession: LPN and mother)
-- March 4, 2006




Farm Mom

This product works great in our modified diets.

-- Farm Mom (Profession: LPN)
-- June 16, 2007




Our Price: $5.99 US


Click button to Buy.
In Stock - Ships Right Now!




People Like You Also Bought...

You may also be interested in:

Turbinado Sugar






Number of Reviews
for this Product: 2
Average Rating
for this Product:
Awful
Wonderful

1

2

3

4

5




Share This Page!
Did you find this page useful?
Please share this page with your social network!
Twitter


Google +1

Facebook





Happy Customers

The BEST thing for my allergies
Works great.

-- Rochelle





Potassium Citrate Powder
This is the best potassium I've ever taken. I have to take diuretics for high blood pressure. This f [continues ...]

-- Hannah

Potassium Citrate Powder





Make $1 per sale -
Link to ZooScape.com!
More Photographs - Fructose Fruit Sugar - 100% Pure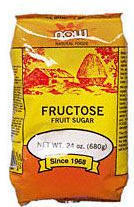 End of More Photographs - Fructose Fruit Sugar - 100% Pure


* These statements have not been evaluated by the Food and Drug Administration (FDA). Products are intended to support general well being and are not intended to treat, diagnose, mitigate, prevent, or cure any condition or disease. If conditions persist, please seek advice from your medical doctor.
Information provided at ZooScape.com relies partly on Traditional Uses. The essence of the current American rule on Traditional Uses is, as stated by FTC, "Claims based on historical or traditional use should be substantiated by confirming scientific evidence, or should be presented in such a way that consumers understand that the sole basis for the claim is a history of use of the product for a particular purpose."

See: FTC - Dietary Supplements: An Advertising Guide for Industry