Questions?

We Answer The Phone!

Telephone Us Now!

1-844-449-0444
1-856-467-2430

Email us now!

All Products - #0 of 23: Next
View: All Products (23) | Liquids (1) | Pill Blends (1) | Pills (2) | Powders (4) | Teas (8)

Flaxseed Oil, Cold Pressed - 1000 mg


Looking For a Natural Way to Lower Your Blood Pressure? *
180 softgels
Currently not available for purchase.




More Photographs below.


| | |
| --- | --- |
| | Studies have shown that Omega-3 EFAs can reduce drug use in joint paint sufferers! * |
| | Omega-3 EFAs, like those found in flaxseed oil, help lower cholesterol and blood pressure, making this supplement invaluable for those concerned about coronary heart health! * |
| | Skin disorders such as acne, and psoriasis, are shown, in part, to be linked with EFA deficiency! * |


More Info continues below.


Specifications

ZIN Product Number: 100061
Size: 180 softgels
Weight: 0.66 lbs (0.30 KG)
Size (inches): 3.15" X 3.15" X 5.51"
Size (cm): 8.0 cm X 8.0 cm X 14.0 cm

Traditional Uses: Acne, Arthritis Support, Immunity, Cardiovascular Disorders, Circulatory System / Circulation, Diabetes (Type I / Type II) Support, Healthy Skin, Hair, and Nails, High Triglycerides, Brain / Cognitive Function, Premenstrual Syndrome (PMS), Psoriasis, Hypertension (High Blood Pressure), Hypercholesterolemia, Cognition

Manufacturer: Webber

Ingredients: Flax Seed Oil (1000 mg)

Other Ingredients: Gelatin, Glycerin, Water, Purified, Carob

Symptoms: Swelling / Inflammation, Stiffness



Description - Research and Analysis

Webber Naturals Certified Organic Flaxseed Oil comes from Canadian-grown flax. The cool, northern latitudes produce superior flaxseed oil, high in omega-3 fatty acids. Solid scientific research shows that these fatty acids may be protective against cardiovascular health concerns because they help to maintain healthy triglyceride and cholesterol levels.

Webber Naturals Flaxseed Oil is not refined, deordorized or bleached and is regularly tested for peroxides, to guarantee a fresh, effective product. Small amounts of vitamin E has been added to prevent oxidation. Suggested use is one to three capsules a day.




User Group Forum
Share your questions and information with the ZooScape community!
Michelle - May 24, 2006, 23:03
#10000606
is flax seed is an diet supplement?
ZooScape Moderator - June 13, 2006, 12:46
#10000813
Flax seed, called linseed in some countries, is a good source of dietary fiber, omega-3 fatty acids, and lignans. Like most vegetable oils, flax seed oil contains linoleic acid, an essential fatty acid needed for survival. But unlike most oils, it also contains significant amounts of another essential fatty acid, alpha linoleic acid (ALA).

ALA is an omega-3 fatty acid. To a limited extent, the body turns ALA into eicosapentaenoic acid (EPA)—an omega-3 fatty acid found in fish oil - which in turn converts to beneficial prostaglandins. (Prostaglandins are hormone-like substances made in many parts of the body rather than coming from one organ, as most hormones do.) Flax seed is useful in cases of constipation, systemic lupus erythematosus, high cholesterol, benign prostatic hyperplasia (BPH) and ulcerative colitis. I have been unable to find any data that would confirm flax seed to be beneficial in cases of weight loss or dieting.

If you are looking for an herbal supplement to assist with diet and weight loss, ZooScape.com does carry several products that may be of interest to you!

Grapefruit Plus Diet is an effective component of any weight loss program! Everyone is talking about Grapefruit Plus based upon the success of the so-called "Mayo Clinic Diet"! Research has shown that Grapefruit supplements can prevent the absorption of excess dietary fats and carbohydrates, thereby aiding in weight loss.

Hippocrates, the Greek Father of Medicine, prescribed Apple Cider Vinegar for its powerful cleansing, healing and germ fighting abilities. TerraVita Premium Collection Apple Cider Vinegar is used for weight loss, digestive difficulties, joint pain and infections. Apple Cider Vinegar also serves as an effective blood thinner, a detoxifier and / or a diuretic.

Garcinia Cambogia also known as Citrimax, contains 50% hydroxycitric acid (HCA) which works with the body's own natural use of calories. It suppresses appetite by redirecting calories away from fat production and towards the formation of glycogen. Glycogen is the stored form of glucose, one of the body's primary sources of energy. Increased glycogen production and storage is the body's normal way of signaling the brain's satiety centre that enough food has been eaten.

Fat Burning Complex is a combination of Garcinia Cambogia and Java Tea. Garcinia Cambogia effectively redirects calories away from fat production to form glycogen, influences appetite and increases energy while Java Tea helps to reduce cholesterol and decrease water retention.

Metabolism Formula is a combination of Papaya and Garlic. Papaya provides us with many benefits: it aids in the breakdown and metabolism of protein, exhibits anti-ulcer action, and helps relieve indigestion. Papaya leaf contains the powerful proteolytic enzymes "papain" and "chymopapain", which digest proteins, small peptides, amides, and esters. Their activity extends to carbohydrate and fat. They are more effective than naturally occurring proteases like "pepsin" and "trypsin". Garlic assists in weight loss efforts when combined with Papaya, as it further aids the digestive system in processing of foods.

Please remember that both diet and exercise do play a large factor in your weight loss and are needed in combination with any of the above supplements. And don't worry if you have a little slip here and there – it happens to the best of us!




Directions

Suggested Usage: 1 to 3 softgel capsules 3 times daily or as directed by a physician. Keep out of reach of children.


Ingredients

Each Softgel Contains: Flaxseed Oil (Linum usitatissimum) - 1000 mg

Encapsulated in a soft gelatin capsule (gelatin, glycerin, purified water, and carob).

Webber Naturals Flaxseed Oil is not refined, deodorized or bleached and is regularly tested for peroxides, to guarantee a fresh, effective product. Small amounts of vitamin E has been added to prevent oxidation.


Label Information

Hermetic seal under cap for safety and freshness. Contains no artificial preservatives, color, dairy, sweeteners, starch, wheat or yeast.

For product freshness protect from humidity.


Additional Information

For 50 years the webber name has been trusted in North American households as the source of Vitamin E. Now webber naturals is a 'natural' extension, bringing consumers a wide range of vitamins, minerals, herbs and special supplements to meet their families' health and nutrition needs.




ZooScape Reviews!

Click here to share a review!

Number of Reviews:

1

Average Rating:

3.0



Works great

-- Anonymous
-- June 17, 2005




Good reading

I am a Vietnam vet and this is a great book to read because most people don't have any idea what we went through. This book gives you a great overall picture of how bad it really was. To get treated the way we were when we got back to the real world was uncalled for. I wish a lot more people could see what it was really like, and then they would change their mind about Vietnam vetrans. If you are a 'nam vet, then you also need to read this book. If you have not been to the WALL you need to go. It would have been my honor if I had served with Col. Moore. Bless him and all the men that served under him. Joe is a hero just for being there on his own free will. I think even all draft-dodgers should be made to read this book.

-- David
-- July 7, 2003






People Like You Also Bought...

You may also be interested in:

Fenugreek - 500 mg






Number of Reviews
for this Product: 1
Average Rating
for this Product:
Awful
Wonderful

1

2

3

4

5




Share This Page!
Did you find this page useful?
Please share this page with your social network!
Twitter


Facebook





Happy Customers

The BEST thing for my allergies
Works great.

-- Rochelle





Potassium Citrate Powder
This is the best potassium I've ever taken. I have to take diuretics for high blood pressure. This f [continues ...]

-- Hannah

Potassium Citrate Powder






Make $1 per sale -
Link to ZooScape.com!
More Photographs - Flaxseed Oil, Cold Pressed - 1000 mg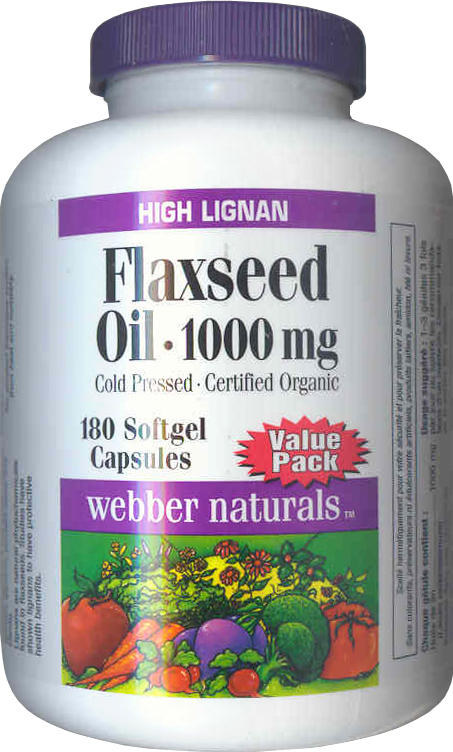 End of More Photographs - Flaxseed Oil, Cold Pressed - 1000 mg


* These statements have not been evaluated by the Food and Drug Administration (FDA). Products are intended to support general well being and are not intended to treat, diagnose, mitigate, prevent, or cure any condition or disease. If conditions persist, please seek advice from your medical doctor.
Information provided at ZooScape.com relies partly on Traditional Uses. The essence of the current American rule on Traditional Uses is, as stated by FTC, "Claims based on historical or traditional use should be substantiated by confirming scientific evidence, or should be presented in such a way that consumers understand that the sole basis for the claim is a history of use of the product for a particular purpose."

See: FTC - Dietary Supplements: An Advertising Guide for Industry